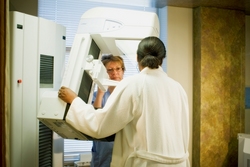 Meharry has an exemplary record of addressing health disparities that disproportionally affect those from disadvantaged backgrounds in the Tennessee region as well as nationwide
Nashville, Tenn. (Vocus) October 30, 2009
- The National Center for Research Resources (NCRR), part of the National Institutes of Health (NIH), announced today that it will provide $21.4 million over the next five years in support of Meharry Medical College 's research enterprise via NCRR's Research Centers in Minority Institutions (RCMIs) Clinical and Translational Research (RCTR) program. The award is the largest NIH grant received in the College's history.
The funds will benefit the entire institution and will be used to establish the Meharry Clinical and Translational Research Center (MeTRC) to further health disparities research already underway.
MeTRC is a "center without walls" comprised of the Center for AIDS Health Disparities Research, the Center for Women's Health Research and the Participant and Clinical Interactions Resource. Under the MeTRC umbrella, doctors and scientists at Meharry Medical College will conduct health disparities research needed to take a basic discovery and use it to create new diagnostic tests or new drugs to help eliminate the disparities.
"Meharry has an exemplary record of addressing health disparities that disproportionally affect those from disadvantaged backgrounds in the Tennessee region as well as nationwide," said NCRR Director Barbara Alving, M.D. "The RCTR program can help Meharry researchers build on existing strengths that can be further developed to advance health preventions, treatments and cures."
"We know that African Americans are disproportionately affected by diseases such as breast cancer, prostate cancer, and HIV/AIDS," said Wayne J. Riley, M.D., MBA, MPH, MACP, President and Chief Executive Officer of Meharry Medical College. "MeTRC paves the way for researchers to determine why these disparities exist and to find new treatments that will close the gap. With this grant from the NIH, Meharry will be able to establish a national model for health disparities research making us a global leader in this area."
MeTRC allows researchers to share information and resources that will help expedite the process of finding new and innovative medical treatments, treatments which can be further "individualized" or "personalized" to be safer and more effective, according to Russell E. Poland, Ph.D., Vice-President for Research at Meharry Medical College.
Ayman Al-Hendy, M.D., Ph.D., and James E.K. Hildreth, M.D., Ph.D. will serve as the principal investigators on this institutional grant. Dr. Al-Hendy, a gynecologist, a researcher and an expert in women's health issues, and Dr. Hildreth, a researcher and an expert in HIV and AIDS research, will oversee MeTRC research activities at Meharry Medical College.
The multi-million dollar grant will be used to fund community research, collaborative projects and pilot projects. Any Meharry Medical College clinician or researcher, with an interest in clinical and translational research, will be able to compete for funding for pilot projects that allow investigators to test a hypothesis and generate preliminary data to determine if an idea has merit. This is a unique opportunity for Meharry Medical College to provide seed money for these types of pilot projects.
"This grant will not only allow Meharry to take its research enterprise to the next level, but it will also bring more minority scientists into mainstream research and enhance studies of minority health," Poland said.
About Meharry Medical College
Meharry Medical College is the nation's largest private, independent, historically black academic health center dedicated solely to educating minority and other health professionals. True to its heritage, it is a United Methodist Church affiliated institution. The College is particularly well known for its uniquely nurturing, highly effective educational programs; emerging preeminence in health disparities research; culturally sensitive, evidence-based health services; and significant contribution to the diversity of the nation's health professions workforce. Diverse Issues in Higher Education's ranking of institutions annually lists Meharry as a leading national educator of African Americans with M.D. and D.D.S. degrees, and Ph.D. degrees in the biomedical sciences. Visit http://www.mmc.edu to learn more.
Contacts:
Janet M. Caldwell: 615.500.0632
Cynthia Yeldell: 615.327.6986 or 615.280.0319
###