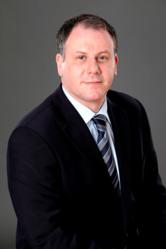 The growth of this company is phenomenal and I couldn't be more excited to be joining the Fanatics family.
Jacksonville, Fla. (PRWEB) September 05, 2012
Fanatics, Inc., a leading online retailer of officially licensed sports merchandise, announces Meier Raivich as Vice President, Communications and Corporate Branding, leading all communications and public relations efforts for the company. Raivich comes to Fanatics from the NBC Sports Group where he was Vice President of Communications, charged with creating strategic media opportunities that produced measurable results to grow the NBC Sports and Comcast SportsNet brands. While at NBC Sports, Raivich was involved in public relations efforts surrounding the NFL, NHL, and the company's 14 regional sports networks.
"There is a tremendous opportunity to increase awareness and generate buzz for the Fanatics brand," stated Raivich. "The growth of this company is phenomenal and I couldn't be more excited to be joining the Fanatics family. I am looking forward to expanding PR efforts across many platforms to maximize exposure for the brand on a national level."
Raivich will report to Jamie Davis, President of Fanatics and former colleague as President at VERSUS (now the NBC Sports Network).
Davis commented, "We are excited to have Meier onboard the Fanatics team. I built a solid working relationship with him during my time at VERSUS and have tremendous confidence that his strategic insights will drive our PR efforts to a whole new level. Meier's broad range of public relations experience will make him a valuable addition to our growing company."
Prior to his role with NBC Sports, Raivich was the Vice President of Communications for VERSUS where he oversaw all business and programming communications efforts, leading to VERSUS becoming one of the fastest-growing sports cable networks in the country. At VERSUS, Raivich focused on the strategic communication efforts for the NHL, IZOD IndyCar Series, UFC and Tour de France, among other sports, as well as all original programming for the network.
Raivich joined VERSUS from Chicagoland Speedway, where as Director of Public Relations he was responsible for the communications and community relations efforts when NASCAR and the IndyCar Series came to race in the greater Chicagoland area. At the speedway, Raivich's communications efforts led to many milestones, including the first-ever weekly motorsports radio and television shows in the Chicago market.
Prior to Chicagoland Speedway, Raivich worked for the award-winning New York City PR/Marketing firm, Taylor, where he managed numerous clients affiliated with some of the largest sporting events around the world.
Raivich received his B.A. from Brandeis University in Waltham, MA.
About Fanatics
Fanatics Inc., a leading online retailer of officially licensed sports merchandise, provides the ultimate shopping experience to sports fans. Comprising the broadest online assortment, Fanatics offers hundreds of thousands of officially licensed items via its Fanatics (http://www.fanatics.com) and FansEdge (http://www.fansedge.com) brands. In addition, the Company powers the e-commerce sites of all major professional sports leagues (NFL, MLB, NBA, NHL, NASCAR, PGA), major media brands (ESPN, NBC Sports Network, CBS Sports, FOX Sports) and over 100 collegiate and professional team properties. For more information, please visit http://www.fanaticsinc.com.
About Kynetic
Kynetic is a private company focused on building consumer Internet businesses that capitalize on the digital transformation of commerce. Kynetic includes three brands at the forefront of innovation in the online commerce space: Fanatics, a leading online retailer of licensed sports merchandise, Rue La La, a leading online private sale destination in the U.S., and ShopRunner, an innovative members-only service which aggregates shopping benefits from top retailers and brands. Founded in 2011 by Internet entrepreneur Michael G. Rubin, Kynetic is based in the Greater Philadelphia area.
###