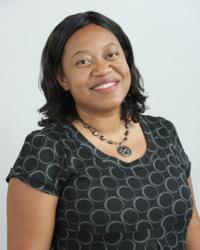 Meka West is an expert financial educator with a passion for teaching personal finance.
Seattle, WA (PRWEB) January 18, 2013
The National Financial Educators Council welcomes Meka West to the Personal Finance Speakers Association. West will be a NFEC featured speaker and expand her role as a financial literacy advocate. The Association brings those that represent the best practices in the field of personal finance to provide presentations, keynote addresses and training to organizations seeking to raise awareness and improve the financial abilities of those they serve.
Meka West is an advocate for financial literacy and has over 10 years experience in the financial and accounting business. She states, "I know firsthand the burden of debt and am passionate about helping others overcome that burden in quick, easy steps. I am so happy to be a part of NFEC's speakers association and think it's great that they are such a strong supporter of financial educators."
All featured financial literacy speakers must graduate the NFEC's Certified Financial Education Instructor professional development course prior to conducting their first event. Their experience combined with a comprehensive Certification course and testing ensures the instructors are capable of delivering practical lessons while entertaining the audience. This training is designed for those that train adults and training is also available for those that want to teach kids money management lessons.
Vince Shorb of the National Financial Educators Council states, "The NFEC is excited to welcome Meka West of Team West Solutions to the Personal Finance Speakers Association. She has demonstrated her expertise as an educator by teaching, conducting outreach and raising awareness in her community. We appreciate her commitment to the financial literacy movement."
West helps participants in her training programs uncover their money story and transform their personal relationship with money. She has demonstrated her expertise in the psychological aspects of finance and understands the emotions involved when people are making financial decisions.
Team West Solutions provides transformative financial literacy solutions for those seeking to break the paycheck to paycheck cycle and develop healthier money habits. TWS collaborates with non profits, schools and financial organizations to provide personal finance education and outreach to advocate for strong financial literacy awareness for the future.
The NFEC is a social enterprise organization with the mission to empower people with the financial knowledge needed to make effective financial literacy decisions that improve their lives and the lives of people they love. The NFEC provides turnkey solutions to an organizations personal finance needs - from comprehensive campaigns to basic solutions like providing financial literacy books. The NFEC promotes educators and financial professionals that teach adults and teach kids about money. The goal is to improve access to quality instructors while raising awareness for the financial literacy movement.