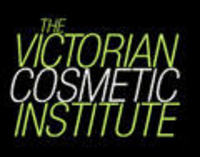 Liposuction is more appropriate for body sculpting and is not intended to be a weight loss procedure
Melbourne, Victoria (PRWEB) March 12, 2009
In an exciting move, Dr. Gavin Chan of the Victorian Cosmetic Institute has announced today that liposuction services will now be available to patients. Launching at the Templestowe clinic within two to three months, Dr. Chan expects the service to also branch out to the Berwick clinic within 6 months.
The motivation behind Dr. Chan's decision was simple - "I decided to offer this service as it is common for people to have a stubborn area of fat that diet and exercise just can't budge.
"Liposuction can be used to treat almost any stubborn area of fat on the body from the chin to the ankles. It can even be used to treat lipomas (benign fatty lumps) and used to remove underarm sweat glands, which results in the prevention of severe underarm sweating," he said.
According to Dr. Chan, the procedure is reasonably non-invasive and involves minimal down time. "We will be offering tumescent liposuction with light sedation, so that it's possible to get back to normal activities quite quickly.
Tumescent liposuction involves infiltrating the area with local anaesthetic which helps to reduce the discomfort during and after the procedure. There will be no need to stay in hospital overnight."
Recovery time ranges from a few days to three weeks depending on the amount of fat removed and the number of areas treated.
Despite common misconceptions, liposuction is not designed to remove bulk weight. "Liposuction is more appropriate for body sculpting and is not intended to be a weight loss procedure," advises Dr. Chan.
Liposuction is suitable for those who have no serious medical problems, bleeding or clotting disorders.
The Victorian Cosmetic Institute has two locations in Melbourne, Australia and features a team of specialised cosmetic doctors, and nurses. The Institute uses the latest research, products and technology to provide patients with the most up-to-date techniques and specialises in non-surgical facial rejuvenation treatments.
Popular treatments include anti wrinkle treatmens like Dysport and Botox injections, laser based treatments like hair removal, laser skin rejuvenation, dermal fillers, dermabrasion, Lipodissolve and other cosmetic surgery procedures.
###