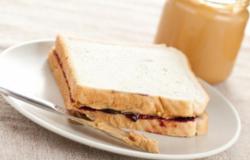 Tempe, AZ (PRWEB) March 17, 2013
Mattress shopping in itself often proves difficult enough for shoppers, but those looking for an adjustable bed mattress must look at even more aspects. MemoryFoamMattress-Guide.org just released a guide to understanding the unique characteristics required when combining the elements of a memory foam mattress with an adjustable bed.
The article titled "How to Choose a Memory Foam Mattress for an Adjustable Bed" looks at top mattress considerations, adjustable sizes, and how memory foam and adjustable beds work together.
Density and thickness are cited as the two most important features. The article explains the concept of density, and offers an optimal range of range of 4.0-5.3 lbs for durability. Thickness or profile height is also established as important due to the impact depth has on comfort and support. A mattress that is too thick, over 12 inches, might limit the base's range motion, however, one that is too thin, under 8 inches, could be uncomfortable depending on the individual's needs.
As an optimal example of an entry-level system meeting these specifications, the article mentions the Amerisleep Silver adjustable bed package which features their Ergo Pursuit base and 4.5lb density, 8" thick Columbus memory foam mattress.
On top of durability and flexibility, a prime concern of people shopping for a mattress for an adjustable bed is finding one that will fit, since some of the bases are a slightly different size traditional bases. Adjustable bases often come in XL/long sizes and split options as well, which require specific mattress sizes. The article includes a chart showing adjustable base sizes and corresponding mattress size requirements.
Finally, the guide explains why memory foam complements adjustable beds in terms of benefits to the user. Though finding a comfortable mattress is another story, Memory Foam Mattress Guide's article offers important and practical tips for shoppers considering an adjustable bed system. The blog offers other articles that cover memory foam mattress types in depth for those seeking more information.
MemoryFoamMattress-Guide.org offers detailed resources, geared towards people looking to buy or research a new bed. A fresh and easy-to-navigate blog format presents articles organized by topic and date, in addition to offering social tools and subscription feeds. From buying guides to brand information and news, readers can find unbiased information designed to create educated buyers.