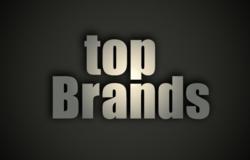 Tempe, AZ (PRWEB) March 20, 2013
With the goal of simplifying mattress shopping, blog MemoryFoamMattress-Guide.org is releasing a series of educational guides on memory foam. The latest in the series focuses on introducing leading brands consumers, titled "Top Memory Foam Mattress Brands."
This guide focuses on specific brands representative of the primary types of memory foam currently on the market: Tempurpedic's traditional memory foam, iComfort's gel memory foam, and Amerisleep's plant-based memory foam. Representative brands were chosen based on popularity and availability.
Divided into three sections, each brand receives an introduction covering the type of mattresses sold and potential pros and cons of ownership. Bullets highlight specific factors for at-a-glance comparison, including lifespan, price range, warranty, off-gassing, heat and foam density.
The article begins with traditional memory foam mattress manufacturer, Tempurpedic. This is the name most consumers associate with memory foam and is one of the leading luxury brands in the mattress world. Pros mentioned include durability and comfort, while possible cons include higher prices and issues like heat and odor as found in some reviews.
For gel-infused memory foam, the article looks at Serta iComfort. Although it is relatively new to the market, reported pros that are listed in the post include less off-gassing, motion isolation, and comfort. However, the article cites reports from several sources that question the claims of cooler sleeping compared to the other leading brands.
Plant-based memory foam mattresses from Amerisleep introduce a more eco-friendly alternative to the article. The exclusion of toxic VOCs, zero emissions manufacturing and inclusion of natural materials speaks to those who prefer environmentally friendly products or are sensitive to chemicals. Due to the different structure, issues of heat and slow response time don't appear to apply, and reports from verified reviews are positive overall. Amerisleep also offered the lower price point starting at $649.
The article concludes with the fact that all good-quality memory foam mattresses tend to provide comfort and support. Each brand claims to offer specific advantages, which may or may not appeal to individual consumers since the concept of value depends on personal preference. Other guides currently available from the series include choosing a mattress for an adjustable bed, a guide to different types, and an overview of top complaints.
MemoryFoamMattress-Guide.org offers detailed resources, geared towards people looking to buy or research a new bed. A fresh and easy-to-navigate blog format presents articles organized by topic and date, in addition to offering social tools and subscription feeds. From buying guides to brand information and news, readers can find unbiased information designed to create educated buyers.