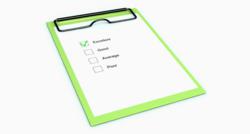 (PRWEB) March 21, 2013
Anyone who shopped for a bed recently likely encountered memory foam, currently the most popular specialty mattress type on the market. However many may not know the advantages and potential drawbacks of memory foam as compared to other mattresses. BestMattress-Reviews.org set out to see if this mattress type earns its reputation in reviews in a recent article.
Titled "Memory Foam Mattress Reviews – Top Benefits & Concerns," the post focuses exclusively on memory foam and utilizes consumer reviews of major brands from manufacturer and third party review websites. Drawing from consumer opinions in mattress reviews, the blog looks for insight both into the positive aspects of ownership as well as the negative to see why memory foam is consistently rated highest in terms of owner satisfaction.
First, readers find the benefits noted by owners. The ability of memory foam to conform to individuals and eliminate pressure points represent two major advantages. Supporting correct alignment, thus decreasing back pain, was also reported. Additionally, the blog found mentions of limiting motion transfer as a benefit for couples, and longevity in terms of warranties and actual performance.
However, the article notes that no one mattress will please everyone, and that some complaints and concerns can be seen in reviews and forums. Two of these involve chemical concerns, as some consumers prefer to avoid chemical fire retardants and others report sensitivity to odors or off-gassing associated with traditional memory foam. The other two issues were the sensation of feeling stuck with temperature sensitive foams, and sleeping too hot or the mattress not being breathable enough.
The article goes on to look at plant-based memory foam, which claims to solve several of the drawbacks. Comparing Amerisleep's memory foam mattresses to traditional foams, the article highlights benefits like proven cooler sleep, zero toxic VOCs and quicker response time. With these factors, and higher than average consumer ratings, BestMattress-Reviews.org concludes that this type may offer a promising alternative to those concerned about the chemical and heat aspects mentioned.
Overall, the article offers a solid introductory look at memory foam for those who are new to the mattress type. Consumer reviews provide an important insight for people researching products, and knowing how others perceive a mattress can help shoppers make more informed buying decisions based on their own needs and priorities.
BestMattress-Reviews.org is a bed blog dedicated to providing mattress and sleep product information. On the blog, independent industry professionals provide expert opinions and recommendations backed by research and customer reviews. The website aims to make the buying and research process a little simpler by collecting and analyzing information in a digestible, enjoyable format.