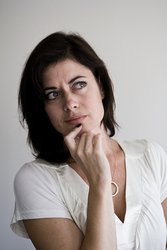 Living Well With Chronic Fatigue Syndrome and Fibromyalgia.
Kensington, MD (PRWEB) August 17, 2009
An estimated 40 million American women are Baby Boomers, born between 1949 and 1964. Many of these women experience uncomfortable, debilitating symptoms, including erratic menstrual periods, exhaustion, weight gain, fuzzy thinking, low sex drive, sleep problems, hot flashes, depression, and even hair loss.
Women who are suffering -- and their doctors -- often assume these symptoms are due to the estrogen and progesterone imbalances of premenopause, perimenopause and menopause.
The reality, however, is that the hormone really causing symptoms for many women isn't estrogen, but thyroid hormone. These women are experiencing symptoms of a "thyropause" so to speak -- a thyroid slowdown called hypothyroidism -- that's estimated to affect up to half of all women by age 60.
Adding to the confusion, treatment with estrogen can make a woman feel far worse if her symptoms are actually caused by an undiagnosed thyroid condition. Many women think they help themselves by loading up on soy, a favorite natural "remedy" for menopausal symptoms, without realizing that soy triggers and worsens thyroid conditions, and causes even more symptoms in many women.
Mary Shomon, bestselling author and trusted patient advocate, offers a solution: her new book, "The Menopause Thyroid Solution: Overcome Menopause by Solving Your Hidden Thyroid Problems," just published by HarperCollins.
In her accessible, compassionate way, Mary Shomon takes readers of "The Menopause Thyroid Solution" on a quest to understand the profound influence the thyroid has on a woman's hormonal health during the perimenopause and menopause years. Mary explains how undiagnosed and improperly treated thyroid problems may be the overlooked culprit causing "peri/menopausal" symptoms like hot flashes, low libido, fatigue, difficulty losing weight, hair loss, problems concentrating, insomnia or unrefreshing sleep, and depression.
"The Menopause Thyroid Solution" helps women determine if they -- like talk show host Oprah Winfrey, Today Show anchor Meredith Vieira, "My Big Fat Greek Wedding" actress Nia Vardalos, and "Sex in the City" star Kim Cattrall and millions of other Baby Boomers in their 40s and 50s -- are suffering from a thyroid problem.
"The Menopause Thyroid Solution" helps readers:

Know whether they are at extra risk of developing a thyroid condition.
Recognize the common - and not so common - symptoms of a thyroid problem.
Learn how to get thyroid and hormonal imbalance problems properly diagnosed, even without a great insurance plan or up-to-date doctor.
Explore how best to treat a thyroid condition with prescription medications, supplements, herbs, nutrition, and other approaches.
Understand how to help balance the thyroid with adrenal, reproductive and sex hormones, including bioidentical hormones therapy.
Find out what and how to eat, what medications to consider, what supplements to take, and the mind-body-approaches to practice, in order to balance hormones.
Improve the metabolism with diet and unique exercise programs, including T-Tapp, that allow for more effective weight management and weight loss after 40.
For thyroid patients in their 40s and 50s, "The Menopause Thyroid Solution" outlines a specific program to optimize thyroid treatment and effectively manage changes in other hormones.
Written in Mary Shomon's trademark relatable style, "The Menopause Thyroid Solution" is easy-to read, informative, and is the first book to specifically cover the critical yet frequently overlooked connection between perimenopause/menopause and thyroid disease.
A variety of Menopause Thyroid Solution resources are available online including:
A free chapter from "Menopause Thyroid Solution" --
http://www.menopausethyroid.com/menopause-thyroid-solution.htm
The Menopause Thyroid Solution -- First in MyMedLab's Personalized Medicine Series
The Menopause Thyroid Solution was selected to be the first "Personalized Medicine Series" program launched by MyMedLab, a leading provider of direct-to-consumer laboratory testing services. MyMedLab makes lab tests available directly to consumers at over 2,000 locations nationwide, without a doctor's prescription. As part of this program, in one step, women can purchase a combination package from MyMedLab that includes a copy of "The Menopause Thyroid Solution," a custom MyMedLab thyroid and hormone blood test panel created by Mary Shomon, followed up with a personal telephone coaching consultation with Mary to find the right doctor and map out an action plan.
More information about the Menopause Thyroid Solution Personalized Medicine Package is online at:
Menopause Thyroid Solution Personalized Medicine Book/Tests/Consult Package
About Mary Shomon
Diagnosed with thyroid disease in 1995, Mary Shomon has transformed her health challenges into a mission as a nationally-known patient advocate. She is the founder/editor of several health newsletters, including the popular thyroid newsletter "Sticking Out Our Necks," and runs Thyroid-Info http://www.thyroid-info.com , one of the Internet's most popular thyroid websites. Since 1997, Mary has served as Guide to the New York Times-owned About.com Thyroid Disease website at http://thyroid.about.com.
Mary is a member of the American Academy on Physician and Patient, and the Endocrine Society. Mary is author of the New York Times bestseller, "The Thyroid Diet," as well as "Living Well With Hypothyroidism," "Living Well with Graves' Disease and Hyperthyroidism," "Living Well With Autoimmune Disease," and "Living Well With Chronic Fatigue Syndrome and Fibromyalgia."
# # #