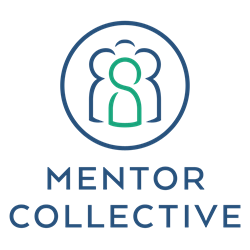 "Listening hard to our users—mentors, students, and educators—and relentlessly focusing on impacting their lives, rather than building flashy features, will continue to drive our growth," said Eliza LaJoie, Head of Product at Mentor Collective
BOSTON (PRWEB) November 02, 2018
Mentor Collective, the leading partner for educational institutions to deploy and manage large-scale mentoring programs, announced today that it has received gold status—the top award for its category—in the 10th Annual Golden Bridge Awards as the "Startup of the Year - Founded in 2015".
The Golden Bridge Awards honor the world's best in organizational performance, products and services, executives, management teams, and more. Organizations worldwide—public and private, for-profit and non-profit, large and small—are eligible to submit nominations.
This year's judging panel selected Mentor Collective for its unique results in these areas:

Doubling the size of their team while continuing their commitment to hiring and developing mission-driven, exceptional people
Establishing 50+ school partnerships, doubling revenue annually for 3 years in a row, and achieving financial sustainability
Industry-leading student outcomes including increased student retention rates demonstrated by randomized controlled trials and 35,000+ students receiving access to mentorship
Continued thought leadership in student success through its webinar series
"We're honored to be joined by such a powerful movement of innovative educators at the forefront of student success and mentorship," said George Boyar, Head of Partner Success at Mentor Collective. "Together, we are on a mission to bring transformative mentorship to 100,000 students by 2020."
"Listening hard to our users—mentors, students, and educators—and relentlessly focusing on impacting their lives, rather than building flashy features, will continue to drive our growth," said Eliza LaJoie, Head of Product at Mentor Collective. "By empowering students to shape their own mentorship experience, we are constantly learning how to better support them and our partner schools."
Mentor Collective's recognition comes on the heels of recent awards that include last month's honor as a member of BostInno's 50 on Fire in 2018. The list celebrates 50 of the most innovative companies or people in Boston each year.
"The recent honors from the Golden Bridge Awards and 50 on Fire underscore our commitment to student success through providing every student with a transformative mentoring experience. We attribute our recent achievements, more than anything else, to our people and culture," said Jackson Boyar, CEO of Mentor Collective.
About Mentor Collective
Mentor Collective is on a mission to provide every student with a transformative mentoring experience. It is the leading partner for educational institutions to deploy and manage large-scale, sustainable mentoring programs that meet every student where they are in their journey to success. Mentor Collective programs have been launched at more than 50 partner institutions across the country and have reached over 35,000 students. Additional information is available at MentorCollective.org as well as on Twitter, LinkedIn, or Facebook