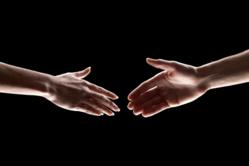 Sacramento, CA (PRWEB) November 20, 2012
Merchant Data Systems proudly announces that they are offering their Mergers & Acquisitions Partner Program to businesses in the state of California. MDS has helped thousands of businesses across the state manage their merchant portfolios. Companies recognize them as a premier business in merchant services sales. Now, West coast businesses can take advantage of what MDS has to offer.
One of the most difficult aspects of running a business in today's market is managing the financial aspects. Since most companies accept credit card purchases for goods and services, it adds another layer of complicated trails of transactions. MDS assists companies by managing these credit card transactions, which are commonly referred to as merchant portfolios.
Companies are able to form partnerships through the MDS Mergers & Acquisitions Partner Program. The company can sell their portfolios for instant cash. This valuable cash come in handy for other pressing needs of the business.
Even though some companies may be hesitant to sell their portfolios, they can be encouraged by the many assets that partnering with MDS can bring. Of course, the quick cash is a main incentive. As with any aspect of starting a business, seeing actual profits usually take some time.
The ISO portfolio is represented by credit card authorizations from repeat customers. These transactions contain vital information about the customers, such as payment history and the type of credit being applied. If a company has several clients in their portfolio, it is often too difficult to manage alone. That is why businesses trust MDS to manage their portfolios for them. Both parties benefit with MDS collecting a nominal percentage of the processed payments while the partnered company is receiving help in managing their portfolio.
For more than twenty years, MDS has been partnering with businesses as a merchant acquirer to help with ISO portfolios. Through this joint venture partnership, companies have the potential for growing. Companies receive immediate cash representing fair market value for their portfolios. They also have access to friendly and experienced MDS customer service.
Part of the difficulty in dealing with credit card transactions is buying and maintaining the expensive processing equipment. This is not a problem for MDS. They own state-of-the-art computer systems and have the years of experience in merchant processing and handling large volumes for clients. If there is ever a question or problem with the equipment, clients can reach a courteous and knowledgeable representative 24 hours a day, seven days a week, 365 days a year. That is the service that clients know they can trust from MDS.
Business decisions such as one to sell the ISO portfolio is not one that is taken lightly. There are a lot of complicated steps involved and many aspects to consider. Therefore, it is a relief to have a company like MDS as a partner. In this partnered acquisition, the business still retains rights to its portfolio. MDS takes care of managing the credit card transactions and frees up company staff to do other important things.
Companies working with MDS do not have to worry about purchasing and caring for the equipment necessary to run huge batches of credit card transactions. MDS provides the equipment and the office staff necessary. Even though this program is just now being introduced in the state of California, MDS has had well-documented success across the United States. Partnered companies express great appreciation to have someone else deal with the hassles associated with credit card transactions, such as charge-backs and other technicalities.
There is a solid process through which Merchant Data Systems considers companies who wish to sell merchant portfolios. The company should be demonstrating a transaction history that is stable and strong. Thus, financially-troubled companies would not be a viable consideration. MDS also assumes to make at least a 20% profit from the portfolio management before they will buy a merchant portfolio. The more vested that MDS is able to become, the more they are able to help a company with its future expansion goals.
No matter if a company is a huge corporation operating multiple locations or if it is a small store front venture, help in managing credit card transactions is always beneficial.It is also reassuring to know that there are no more worries about buying expensive equipment and what to do if there is a snag in the program. The partnered company can use the instant payment for their merchant portfolios for paying debt, hiring new employees, or necessary capital improvements.The more they grow, the more MDS will be able to assist them with their credit card transactions. It is a win-win situation. MDS is excited about working with new partners in California.