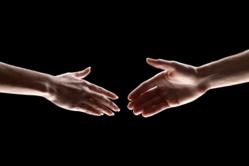 Merchant portfolios are an important part of Merchant Data Systems services. They are a company that takes great pride in their ability to help companies build and grow their portfolios.
Boston, MA (PRWEB) March 02, 2013
The most important element in any Massachusetts business is the monthly credit card processing, which is why the Mergers & Acquisitions Partner Program is of interest. Because society is primarily a cashless one, business owners are forced to have to have a processing company to take the money from the customer's account and put it in the business one. While the need for a processing company is vital, there are other actions that must go into the credit card processing, like the equipment and processing costs.
Merchant Data Systems has been recognized as a leader in the merchant processing industry. It could be their 15+ years of experience in the business, but their experience goes far beyond that. For starters, the new Mergers & Acquisitions Partner Program is something that they take pride in and use as a tool to help fellow merchants. The industry is full of companies who are overwhelmed with the needs to conduct credit card processing and they are looking for answers. These answers can be provided in MDS' mergers and acquisitions partner program.
For each business that has a merchant portfolio, they have certain requirements that they must follow. First they must have state of the art equipment to be able to keep up with the demands of processing. Secondly, they must have the staff to be able to keep up with the burdens of handling and operating the equipment. Finally, there must be enough area inside the location to house the staff and the overhead costs that are associated with this. Merchant Data Systems is offering these companies a way to sell their ISO portfolios and to save a great deal of money. These ISO portfolios house all the pertinent information about the customer and their credit card. These files are confidential and must be handled with the utmost security measures in place. Adelard Gasana, Co-Founder of Karma Snack and partner with MDS mentions, "Merchant portfolios are an important part of Merchant Data Systems services. They are a company that takes great pride in their ability to help companies build and grow their portfolios."
MDS is a merchant acquirer who is looking for other valuable business partners to team up with. Because they want to buy a merchant portfolio and handle the processing, this becomes an advantageous situation for both MDS and the company. Forming this partnership allows them to have the help they need and save a great deal of money. MDS will give this company valued pricing for their processing costs and they will attend to all the processing and needs in that area. So not only will a company have a partner who can process the cards, but they do all the labor of processing the monthly payments too. Using their amazing equipment, they have the ability to process many cards with the click of a button.
Some companies may wonder how this will benefit them and is this worth the hassle? Envision eliminating an entire department from a company; imagine the savings that would bring. It can be that simple when dealing signing on with MDS. First, when a company chooses to sell their merchant portfolios, they will be given a fair market cash price for the venture. Second, they will not have to work and process these cards on a monthly basis. The money will still be in the bank account like normal, but they will not have to do all the work. Third, they will have a business partner who handles this entire aspect of the company for them. There is never a reason to not have the help that is needed. MDS is the partner to have; they are open 365 days a year and 24 hours a day.
MDS is in the business to make money too. They want to partner up with companies who have a stable financial history and a promising future. To make the Merchant Portfolios acquisition profitable for both sides, MDS will pay cash to the business up front. Then they will give them all the support they need on a monthly basis. MDS looks to make around a 20 percent profit on these deals, which is understandable. They want to ensure that the deal is fair and a good situation for both sides.
The best thing about this entire deal is those who sell their portfolios will not lose all rights to them. They can still continue to add to the business and to make changes as they are needed. MDS can provide assistance and support with how to expand the portfolio and to grow the company. MDS has many other things they offer to their partners, like capital funding. These types of programs work out great for large companies who do a plethora of processing on a regular basis. By teaming up with a processing giant, the stress and aggravation of collecting electronic payments can be a thing of the past. The partner of MDS will never have to mess with chargebacks or any other credit card issues.