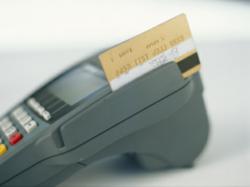 Merchant Data Systems, from inception through present day, has focused on staying at the cutting edge of technology. That mission has never and will never change
New York City, NY (PRWEB) March 03, 2013
Merchant Data Systems is a complete service payment processing company that provides a variety of resources to businesses. Karma Snack and MDS recently teamed up to expand payment transaction services to businesses in the Barber & Beauty Supplies industry. MDS is planning to expand services and online reach throughout many industries in the United States with additional capabilities.
MDS is a well-known company in the payment processing industry that provides a wide array of opportunities to merchants. The company provides the best services for efficiently running a business and continues to improve their programs. Credit card processing give merchants the tools for accepting all major credit cards, such as JCB Cards, Carte Blanch, Diner's Club, American Express, Discover, MasterCard and Visa. Merchants have the capabilities to process credit card contracts online in a real time setting.
Payments accepted online are known as "Card-Not-Present" payments. For the reason, additional security features are built-in payment acceptance processing solutions to ensure cost-effective and safe processing of credit cards over the Internet. MDS can provide a merchant website with payment capabilities that leads to increased profits in revenues and sales.
This company has technologies that allow merchants to accept credit cards using wireless terminals and smartphones. The services are secure and comply with PCI regulations. Mobile credit card processing makes it easier to process credit cards using a cell phone or credit card terminals. An online merchant success depends on having the right resources for accepting credit cards. Customers want to shop at a business with several payment methods.
Signing up for ROAMpay allows for access to both features. The service works on all major carriers and most mobile phones. ROAMpay conforms to the highest standards in processing transactions. MDS takes the proper measures by making sure of being PCI certified and proving security when processing transactions.
When transactions are made over the cell phone, the customer's information is encrypted before leaving the cell phone. Personal data is also not saved on the user's cell phone. Additional software is not required to use ROAMpay. The only tools required are a calling plan and a cell phone.
Merchant Data Systems offers a merchant cash advance program called Money for Merchants. The company provides instantaneous cash advances to merchants against future credit card contracts. The FASTCASH program is another service that is open to new and established businesses. An advance is given based on projected monthly sales. Money for Merchants is a beneficial program that can help clients to meet payroll, fund marketing initiatives, pay taxes, acquire working capital and to purchase supplies.
POS integration is a payment solution that is used with businesses of different backgrounds. MDS supports most of the major point of sale systems and third party POS providers, such as Aloha, IcVerify, Verifone and Micros. The company has a lot of flexibility when it comes to providing multiple POS options. MDS can also accommodate clients with special POS solution needs.
Most businesses need certain equipment to run efficiently. For example, a beauty salon needs hair dryers to provide services to clients and can lose money without properly functioning equipment. For this reason, many businesses require startup cash to buy equipment and products. Startup capital is a problem for many new businesses because they are unable to raise the funds. MDS solves this problem for merchants by providing equipment financing.
Choosing this company is beneficial to businesses. MDS has been making an impact in the Industry for years and works to stay ahead of the competition. Other beneficial services are merchant processing, access to credit card machines, merchant services, payroll solutions, mobile payment, shopping cart tools, invoicing solutions and e-commerce solutions. Adelard Gasana who is Co-Founder of Karma Snack and recently teamed up with MDS states, "Merchant Data Systems, from inception through present day, has focused on staying at the cutting edge of technology. That mission has never and will never change."
Businesses cannot go wrong with MDS when it comes to obtaining merchant services. The new business relationship allows the company to expand on their services and provide more opportunities. MDS can work directly with businesses that already have installed equipment because of being compatible with most processing equipment. This ability is rare in this industry because most companies only have the capabilities of working with one network.
The company can work with any of the nine front end processing networks, which allows for working with any type of hardware already installed and intricate POS systems. MDS even provides high tech equipment for companies that need machines for processing transactions. The equipment can be purchased from MDS to use with their services.