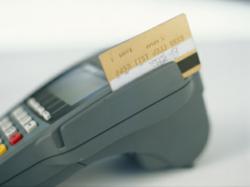 POS integration is one of the best ways to create a streamlined and efficient business. Merchant Data Systems is happy to offer POS integration services to businesses both large and small.
Portland, OR (PRWEB) March 12, 2013
For years a person who owned a bicycle shop could not get the kind of technical and financial support they needed to allow them to grow their business and make a serious mark nationally and internationally. That has now changed. Merchant Data Systems (MDS) has teamed up with Karma Snack to give the bicycle shops access to the latest technology including credit card processing, a merchant cash advance and a range of other merchant services. The shop owner now also has the ability to set up an e-commerce website replete with a shopping cart.
Cycling is growing in popularity in the United States. That has created an excellent opportunity for merchants who sell bicycles, bike parts and other essential bike riding accessories. The ability to accept credit cards opens up the bike market even further. This will allow bike merchants to expand their customer base and even open additional branches. As they increase their number of stores and the size of their staff, the bike store owner will be able to make use of the invoicing solutions and the wide range of payroll solutions Merchant Data Systems has to offer.
Another way access to more and better technology can help merchants involved in selling bicycles and bicycle accessories is the ability to take their products to fairs, bike races and anywhere else bicycle enthusiasts gather. With the technology which lets them offer mobile credit card processing, bike merchants can allow customers to buy bike and bike accessories by just swiping their credit cards. Once they have the ability to accept mobile payment and use POS integration, the future will continue to get increasingly brighter for bicycle merchants. They will be able to increase their sales by taking their products to the bike enthusiasts no matter where they are. Adelard Gasana, Co-Founder of Karma Snack and partner with MDS mentions, "POS integration is one of the best ways to create a streamlined and efficient business. Merchant Data Systems is happy to offer POS integration services to businesses both large and small."
It is a great opportunity for merchants who are committed to selling bicycles. With the meteoritic rise in interest in cycling all across the United States, the market is wide open for merchants who are creative enough and determined enough to find new and better ways to take advantage of this excellent chance to market their bikes. The technology the teaming up of MDS and Karma Snack places at their disposal is a real boom to the savvy entrepreneur. It offers them a chance to succeed in an industry which is ripe with opportunity and poised for growth.
One of the income streams which will benefit from access to new technology is online sales. Bike sellers that do not have the ability to conduct business online are at a distinct competitive disadvantage. By linking up with MDS even a small bike shop owner will have the ability to become an online merchant and create an interactive e-commerce site. This enables them to market bikes, bike parts and bike accessories to both a national and international audience. This ability to sell using the internet will mean billions of potential customers can buy their bikes with the click of a mouse.
Once the innovative bike merchant is able to use the host of merchant services available through MDS, their ability to solidify and grow their market share will improve. Having access to the latest credit card terminals, all manner of merchant processing and POS integration means making sales, controlling inventory and reaching out to new customers will become much easier. Markets which were once out of their reach will now become easily accessible. This can mean the difference between struggling to survive and having the tools for spectacular success and unlimited growth.
The number of consumers who do their shopping online is increasing daily. The bike shop which does not have the technology to tap into this large and growing market has a tough row to hoe just to remain in business. Businesses of all types have benefited from being able to reach potential clients the world over simply by creating an exciting, easy to navigate website. No longer does the small bike shop owner have to limit themselves to needing numerous locations all across the country to get a fraction of the money generated by the bicycling craze. All they need is a well marketed website, good products and the ability to accept credit cards and other forms of electronic payment methods.
Access to credit card machines, a merchant cash advance and the technology necessary to do business online is a game changer for the owners of small bike shops. It enables them to compete for a share of the global bicycle sales. It levels the playing field to some degree and enables the creative, innovative small bike shop owner to envision a future where success is not some far off unattainable dream. By teaming up with Karma Snack, Merchant Data Systems has put success within reach for bicycle shop owners.