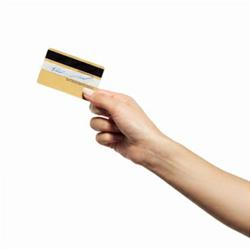 Merchant Data Systems has worked hard to create an efficient series of online processing options for businesses. Through trends and changing technology, we are proud to present their clients with the most technologically advanced options on the market.
Newark, NJ (PRWEB) April 02, 2013
In the world of business, a candy store needs to have the ability to perform credit card processing and accept credit cards from their customers. Merchant Data Systems (MDS) can meet all the merchant processing needs a candy store will have to conduct business with their new and expanding services. If it's taking payments with credit cards, debit cards or by electronic check, MDS can provide the solution.
Retail locations represent 75 percent of the credit card processing needs of business in America. MDS can provide any company with the latest technology when it comes to credit card terminals. The Verifone and Hypercom merchant terminals offered by MDS are some of the most popular credit card machines in the industry. Each of them comes with lifetime equipment warranties as MDS proudly stands behind all the equipment it offers.
MDS supports POS Integration from all major systems offered by companies such as Micros, IcVerify, Aloaha and more. MDS is designed to provide support for such POS options within their system.
There are online merchant services needed for credit card processing that can be provided by MDS. An online merchant account with MDS is one way a business can harness the power of the internet. MDS provides companies with all the necessary tools for a successful e-commerce site.
When doing business online and from a website, it's important a company has the best possible shopping cart technology. This technology enables customers to shop at a specific website and choose different items and then put them into a virtual shopping cart before completing the purchasing process. MDS provides its customers with the latest innovations when it comes to utilizing this vital technology.
The Merchant Data Gateway is a payment gateway that enables merchants to process credit card and electronic checks payments at their website. It is so simple to use there is no software that needs to be installed. Once a merchant logs into their account they're ready to take payments. A staff member from a company is able to permit a specified number of users to start taking orders and accepting payments. There is very little training involved and the MDS support staff is always available. Drew Freeman, President at Merchant Data Systems, mentions, "Merchant Data Systems has worked hard to create an efficient series of online processing options for businesses. Through trends and changing technology, we are proud to present their clients with the most technologically advanced options on the market."
There may come a time when a business runs low on cash for some reason. When this occurs MDS has a program called Money for Merchants that can easily solve this problem. This program provides a merchant cash advance that can be repaid out of anticipated credit card transactions. Merchants have used these cash advances to do everything from pay taxes to purchase supplies, expand their inventory and more. Since they are not traditional loans, the merchant never has to worry about making a monthly payment.
A company of any size will have employees and a payroll to process regularly. MDS can provide its customers with a way to run their payroll using a process that is both effective and secure. Their program, Merchant Payroll, offers companies a way to operate their payroll that is both accurate and secure. Companies can feel confident their employee's confidential information will be protected. Merchant Payroll also enables a business to offer insurances to their employees such as life, health, disability as well as IRA plans. MDS payroll solutions have been used by many satisfied clients.
When a company wants to focus more of their attention on growing their business and less on the administrative details, they may want to learn more about invoicing solutions that can be provided by MDS. Invoicing is an important part of any business and when it is handled by MDS, a company can be confident it is being done quickly and accurately.
One of the best ways to be successful in business today is to be able to go to where customers are located. This could be anything from a country fair to a parade. The ability to take a mobile payment from customers at any location is vital. MDS provides mobile credit card processing for merchants that makes it possible for them to process credit, debit and electronic check payments through their smartphone.
It's called ROAMpay and can be used with a smartphone, tablet or even a laptop computer. ROAMpay is able to be used on a wide range of mobile phones and is not limited to just iPhones. It can also be used with all major carriers.
ROAMpay meets all the industry requirements for making secure payments. It is Payment Card Industry (PCI) certified, which means all transactions are handled properly. There are no security issues as all of a customer's data is properly encrypted prior to being released from the mobile device. There is absolutely no customer information left on any mobile device that is used. It requires no additional hardware and if a customer doesn't have a data plan with their carrier, they can simply pay for data usage. This translates into only a few pennies for each transaction.