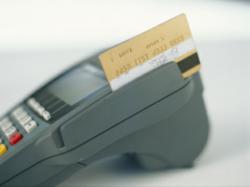 Miami Beach, FL (PRWEB) July 23, 2012
Merchant Data Systems announced a plan to further its service packages to better meet the needs of chiropractors around the country. The service package includes a myriad of different offerings is planned to meet the needs of doctor's office that are considered to be less traditional medicine. The goal is to ensure these types of offices stay on the cutting edge of technology so that they can best serve their existing customer base as well as expand into a larger and different demographic of customers. The plan is multi-faceted and includes services designed around the unique and specific needs of the alternative healthcare industry.
This news comes on the heels of a recent team up between Merchant Data Systems and Karma Snack. Karma Snack (Miami SEO Agency) has long provided marketing and SEO Services to a broad and expansive client base. Merchant Data Systems on the other hand has provided merchant services including the ability to accept credit cards, credit card machines leasing, invoicing solutions, payroll solutions, and a myriad of other merchant processing services.
Together the two companies plan to offer a comprehensive and all-inclusive barrage of services that will take any chiropractor's office to the next level. Both companies believe that these offices provide and important an intricate part of the healthcare picture, but their offices have lacked the necessary technology to truly take them into the mainstream. Through these services that desire should quickly become a reality.
Chiropractors can greatly benefit from the use of credit card terminals and credit cards processing to better serve their customers. It is a known fact, at this juncture in our economic state, that multiple payment options are important to consumers. With a move towards plastic due to safety concerns, more customers are using credit cards than ever and greatly appreciate an office that accepts credit cards.
Additionally, Merchant Data Systems plans to offer these offices a POS integration service that can help to streamline the entire office process. More than ever before, a streamlined and efficient office is important. When one begins to accept card payments there is extra paperwork. This could cause issues for some companies, but through POS integration Merchant Data Systems ensures that the office has a way of creating reports and, more importantly, a better way of understanding their needs.
POS integration offers offices in the healthcare industry a very straight forward way of understanding their profits, sales, and invoicing needs. This is done by simply providing a rundown of services performed and products that have been sold. Through these reports an office can garner insight into what is selling well, what is not and what needs to be reordered. This also helps to safe valuable time that can be expended elsewhere in the business by the support team.
Along with these serves, Merchant Data Systems will provide these offices with payroll solutions which will greatly free up office managers to attend to the needs of their customers instead of billing, payroll and invoicing. MDS also offers merchant cash advances which can allow offices to expand, upgrade, and order supplies through a quick loan service that is paid back through credit card transactions.
These alternative-care offices are at the cutting edge of medicine and thus their offices should be as well. The team up between MDS and Karma Snack is looking to create an all-around cutting edge feel. Ecommerce is quickly becoming an extremely important aspect of business. The team up between these two companies will provide all aspects of eCommerce. MDS has long had services that address these needs including mobile payments and online shopping carts. Karma Snack brings SEO and marketing experience to the mix. In order for a website to be successful, people must see it. Karma Snack has the expertise to ensure that happens. Together with the existing online service pack the office website will be effective and visible almost immediately.
Merchant Data Systems is an expanding company. They have added a myriad of services and business types to their repertoire lately and only plan to continue growing. With our changing economic times a small business can truly use all the help they can get. MDS plans on providing that help in the form of business services aimed at expanding, organizing and integrating businesses into the 21st century.