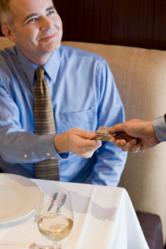 Merchant Data Systems is an innovative company that stays ahead of trends from startup to present day. The focus of the company is to provide the next level of technologies.
Albany, New York (PRWEB) March 10, 2013
Merchant Data Systems (MDS) and Karma Snack formed a business relationship that improves payment processing for Membership Clubs and Country Clubs. Business owners need products and services to successfully run a company. This opportunity benefits businesses of different sizes. This team coming together is going to give businesses without any resources access to funds for growing their company.
MDS is a complete payment processing company that was started in 1997. The company is based on the principles of a commitment to excellence and innovation, and providing outstanding service. MDS provides a variety of services to every industry, such as loyalty programs, PCI Compliance solutions, merchant cash advances, technical help desk, customer service, POS equipment sales and leasing, electronic check conversion, debit card processing, credit card process, check guarantee and automated account settlement.
The company provides top of the line payroll solutions that help merchants to save money. MDS also uses a consultative approach with merchants to help with getting services and products at a low price. Merchants can concentrate on running the daily operations and increase sales with the help of payment acceptance tools.
A benefit of choosing MDS is the company's ability to accept credit cards from any system. The company has nine transaction processing networks that can make contact with any POS system, software or hardware. They are different from other companies because most payment processing companies communicate exclusively with one network. This limits clients' ability to choose the best network for settlement, capture and authorization. MDS also has the ability to customize software to fit the needs of clients.
Merchant Data Systems' gateway is one of the services that can help businesses to make secure transactions over the Internet. It is a payment gateway that allows businesses to accept electronic check payments and credit cards over a website and an IP connection. This gateway supports a merchant oriented experience instead of huge third party gateways. A merchant who uses this gateway has access to plug-ins that support integrated IP connectivity, virtual terminals, mobile payments and integration of products like Quickbooks. The design of the gateway is to make it less costly and easier to process credit cards.
Cell phones are becoming very popular and used by many people to make online purchases. MDS is aware of the trends and understands that businesses have to change with the times. Mobile credit card processing is a service that allows for processing credit cards from a cell phone or virtual terminal. ROAMpay is a program that gives clients the ability to accept credit cards from both methods. This service works on most cell phone and not just smart phones and across the major carriers.
Security is not a concern because ROAMpay conforms to highest standards for processing payments. Customer information is encrypted before leaving the phone. Personal data is not left on the cell phone.
There are different businesses that offer a variety of services. Some businesses depend on equipment to function and provide services to customers. For instance, a membership club needs cash registers for calculating sales. Startup capital is essential for buying equipment and paying for daily operations. Some businesses have trouble raising startup capital because of being new in an industry or having limited resources.
Equipment financing is another service that provides opportunity for a company with limited funds. Most companies lease the majority of their machinery and equipment. Leasing allows for improving cash flow because financing helps offset the cost of equipment. This option reduces financing costs by controlling how often and how much to borrow for financing daily operations. Keeping cash on hand is essential for the current economy.
MDS offers a variety of resources to improve sales and future success. Businesses want to take advantage of this opportunity for a variety of reasons. They have to stay relevant by being aware of the latest trends and taking steps to improve. MDS can take companies to the next level with a variety of services, such as credit card machines, merchant processing, credit card terminals, payroll solutions, shopping cart, mobile payment, invoicing solutions, e-commerce solutions, online merchant, credit card processing, merchant services and POS Integration. Adelard has formed a business relationship with MDS and is one of the founders of Karma Snack comments, "Merchant Data Systems is an innovative company that stays ahead of trends from startup to present day. The focus of the company is to provide the next level of technologies."
These services are being offered to make a company successful. Everyone benefits from a business making sales and gaining customers. This new business relationship provides opportunity to help with marketing and payment processing. Merchants can benefit from working with a company that has experience with working in different industries.