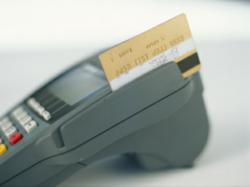 Mobile processing is the latest movement in payment options. Merchant Data Systems is right on top of the trend with partner programs and service packages to meet the needs of business owners both large and small.
Miami, FL (PRWEB) December 13, 2012
For dentists or orthodontists anywhere in the country, things just got a lot better. Merchant Data Systems (MDS) and Karma Snack have teamed up to offer them an impressive slate of services which will allow dentists and orthodontists to reach more customers and better serve the ones they already have. By teaming up with Karma Snack, MDS can now provide people in the these professions with access to a wide array of new services.
Having access to current technology is an important step for businesses tying to provide better services to their clients and attract new ones. People have more payment options today than ever before. Businesses which are limited in the types of payments they can accept are at a competitive disadvantage. By limiting the payment options that clients can use, those businesses are also limiting the number of potential clients they can serve. Convenience is important to many consumers. Businesses that are able to make it convenient to do businesses with them can expect to see an increase in the number of customers vying for their services.
The ability to communicate to customers and potential customers is also important. Having the ability to hear from current customers and reach out to new ones is vital in today's competitive business environment. Businesses in the dental industry which are able to directly contact customers to remind them about appointments make them aware of new techniques and saving standard procedures that are available will be better able to position themselves to succeed. People today have countless things competing for their attention. Being able to contact them directly any time of the day or night is an excellent way for a business to keep their company in the forefront of the minds of consumers.
MDS can also help dental professionals to establish a presence on the web. With the help of MDS, businesses can set up an e-commerce website complete with a shopping cart which allows dental clients to view the services available, select the ones they need, set an appointment and even pay for their services. It provides a level of convenience both the dental professional and the patient can appreciate. Many dentists are not very familiar with the technology necessary to do this. With the help of MDS, they can quickly have their e-commerce website up and running and reaching out to clients all over the country.
MDS can do more than just provide help turning a dental professional into an online merchant. They can also provide a merchant cash advance which businesses can use to acquire new equipment or take care of any other issues with which they may be faced. MDS can even help provide payroll solutions, POS integration, invoicing solutions and even help dental professionals accept mobile payment. Adelard Gasana, Co-Founder of Karma Snack, mentions, "Mobile processing is the latest movement in payment options. Merchant Data Systems is right on top of the trend with partner programs and service packages to meet the needs of business owners both large and small." All of this in addition to offering credit card terminals, credit card machines and anything else they need to allow them to accept credit cards. It is a wonderful opportunity for businesses in the dental field to improve the quality and number of services they provide.
Merchant processing is another of the valuable merchant services MDS can provide. Businesses often receive payment via credit card and are forced to wait weeks if not months to receive the cash. With the help of MDS, the merchant processing can be streamlined and speeded up allowing dental professionals to get their money in their hands a lot quicker. Providing payroll solutions are another way MDS can help businesses in the dental industry to improve their cash flow. For a growing company this can make all the difference in the world.
Technology is changing the way business is conducted in the dental industry. To dentists and other dental professionals the idea of using technology to improve their business is nothing new. The equipment in the industry has gone through a number of significant changes in the past few decades. However, the use of the new communication technology to remain in contact with and retain present customers while attracting new ones remains something of a mystery to many dental professionals. MDS can take the mystery out of the new communications and business technologies and show dental professionals how to make it work for them.
Modern dentistry is about more than just veneers, filling, extractions and fighting off gum disease. It requires an understanding of complex communication and financial transaction technologies. By working in coordination with Merchant Data Systems, dental professionals will be able to continue to focus on perfecting their craft and pleasing their patients while Merchant Data Systems handles the technology. The patients will not be the only ones with bright smiles when MDS integrates the latest technological breakthroughs.