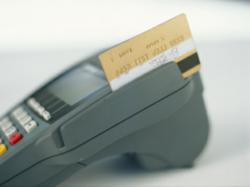 Through research and development, Merchant Data Systems has provided clients with the tools they need to build their business through e-commerce applications.
Miami, FL (PRWEB) March 28, 2013
Discount stores are an excellent way to save money and to get all the things a person needs. Most people want to pay for their purchases with credit cards, so it is important that these stores accept credit cards and have a merchant processing company that offers good rates. Merchant Data Systems has far surpassed other processing companies by their dedication to their customers and now, they are offering immense new services. As a merchant services provider, they ensure that their customers have what they need to be successful in the business world.
With Merchant Data Systems' knowledge of the credit card processing industry, they can help to target industries to allow them to have the proper equipment and services they need. In dealing with dollar and discount storefronts, these companies are often smaller stores, typically known as mom and pop shops. Some businesses feel it is easier to accept cash. However; any store should recognize that their customers need to be able to pay for items in a method that is most convenient, like credit or debit card.
Some store owners just think of credit card machines as an item that is needed to take credit cards. To accept credit cards, there must be a company that removes the funds from the customer and deposits them into the merchant's bank account; they are called a merchant processing company. These companies can offer more services than just electronic processing, like payroll solutions and a merchant cash advance. Every business owner thinks they have to go to the bank if they need a loan, but with FAST CASH there is no need to make a trip to the bank. A working person can get a cash advance for those times when they are running short on cash, the same services can be provided to a business. A business can never run short on payroll or business supplies again. Having what a company needs is imperative; getting a loan can be easy when MDS is handling their merchant accounts. To get a loan, the bank requires forms and proof of financial statements. These documents are not required with FAST CASH. They simply look at the processing history and make a loan based on this data, data they already have. The money can be paid back with future electronic payments, no hassles.
Even though dollar and discount stores have great success with a retail location, they may also be interested in branching out into e-commerce. Having an online presence is a valuable way to boost business sales and to get the name recognition that is needed. Merchant Data Systems can help clients to set up their shopping carts and all other aspects of their website. The online merchant always has lots of questions on how they can properly handle the web part of their business. Merchant Data Systems has more than a decade worth of experience in setting up proper e-commerce sites. Their valuable information can help any merchant have the assistance they need to ensure that they have what their customers want on their site. Drew Freeman, President at Merchant Data Systems, mentions, "Through research and development, Merchant Data Systems has provided clients with the tools they need to build their business through e-commerce applications."
With the digital world come more and more changes. POS integration is something that is very essential to the retail realm. Customers want to get in and out of the store as soon as possible. This means giving up old fashioned credit card terminals and opting for registers with the card swipe on the side. These linked networks can also produce instant reporting and the ability to simplify the manager and owner's jobs. From invoicing solutions to equipment leasing, there is so much to what Merchant Data Systems does for their customers.
Mobile credit card processing is another advanced area that Merchant Data Systems deals with. Retail locations may find it necessary to take their business outside the four walls. Bringing mobile payments to their customers allows them to attend local events, and be able to process payments from a smartphone. Any phone that has Apple or Android technology will be able to process payments. Similar to that of a credit card terminal, a small swipe is attached to the top of the phone and the credit cards are processed just like they normally would be. A customer can expect funds in their account within two to three business days. What could be easier than being able to process from any location?
There are many factors that go into the decision to choose a credit card processing company. The fact remains that not every company can offer the extreme benefits that MDS offers its clients. It comes down to the simple things like capital funding, electronic check acceptance and the 24-hour support they are able to offer their customers. The decision for choosing the right processing company should be quite easy.