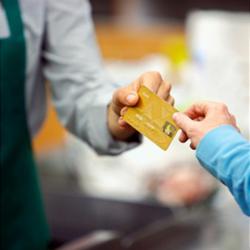 Merchant Data Systems offers 24 hour a day 7 day a week support that starts from the moment a client signs up with the company. Once businesses decide to work with MDS they become part of the family; literally.
Long Beach, CA (PRWEB) March 23, 2013
Today, when hardware stores want to take payments from a customer, it's expected for them to be able to accept credit cards at their place of business, over the telephone or internet. In order to meet all these credit card processing demands many hardware stores can now utilize the new services of Merchant Data Systems (MDS).
MDS is able to provide merchants with the ability to accept credit and debit card payments as well as checks. Their customers are able purchase goods and services using these forms of payment at retail locations as well as at a company's e-commerce website. Credit card transactions occur in real time. Once information from a debit card or check is entered into a system, the funds for payment will be deducted directly from a customer's bank account within seconds. Drew Freeman, President at Merchant Data Systems, mentions, "Merchant Data Systems offers 24 hour a day 7 day a week support that starts from the moment a client signs up with the company. Once businesses decide to work with MDS they become part of the family; literally."
When a company wants to increase their presence on the web with a website that can take internet payments, they can establish as online merchant account with MDS. An e-commerce website will permit a company to expand beyond a retail location. The shopping cart technology offered by MDS to be used on websites is considered by many to be the best in the industry.
When it comes to setting up payment processing at a retail location, MDS provides its customers everything they will need in both hardware and software. The Verifone and Hypercom are quality credit card terminals MDS provides and are backed by an extensive warranty. The credit card machines are able to be utilized with one of nine different front end transaction processing networks. These networks are designed to operate with any hardware, software or POS Integration system.
The many merchant services MDS provides doesn't end with payment processing. There may come a time when a merchant feels processing their payroll is costing them too much money. MDS offers a program called "Merchant Payroll," that provides its customers payroll solutions to process their payroll safely and in accordance with all the laws and regulations of taxing authorities. A merchant will be able to focus more on doing business when they know their payroll requirements are being met.
There may come a time when a merchant may need money to cover expenses until they receive payments from their customers. Another program from MDS to help merchants is called "Money for Merchants." This program enables MDS customers to get a merchant cash advance that can easily be repaid by using future credit card receivables.
Any merchant who is in need of invoicing solutions needs only to look at what MDS can offer to solve their problems. When a merchant wants to focus more on growing their business, it may be best to leave their invoicing issues to a third party. MDS can perform the invoicing function as well as any in the industry.
Many merchants are going to a variety of locations in order sell their goods or provide services. One of the most effective ways to accept a mobile payment is by using mobile credit card processing. This can turn your mobile phone, tablet or laptop computer into a virtual terminal to process payments. This is done using a program called "ROAMpay."
ROAMpay has been designed to work with Smartphones, iPhones and many other types of mobile phones. It is able to be used with all major carriers. ROAMpay meets all required industry standards for payment processing security. It is Payment Card Industry (PCI) certified. This means merchants can feel safe that all the payment processing done with ROAMpay will be properly secure. Their customer's personal data will be encrypted before it leaves a phone or any other device. There is no customer personal data retained on any device used for payment processing.
There are many companies that depend on various types of equipment to do business. Whether it's money for copiers or agriculture equipment, a business will need to purchase some type of equipment. If an established company needs capital to expand or a new company requires startup capital, MDS can provide options for any type of equipment financing.
Equipment financing is vital to an entrepreneur and their business venture. This type of financing gives them the tools they need to have a successful business without the worry associated with trying to obtain start-up capital. Many business owners lose money when they invest in purchasing new equipment. They may also lose money if they dedicate a portion of their monthly profits to equipment rental. Financing equipment through MDS enables business owners to pay a portion of their monthly earnings on equipment they will eventually own.