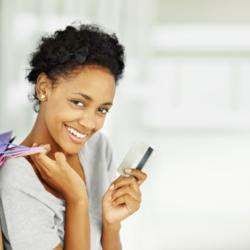 POS integration is one of the best ways to create a streamlined and efficient business. Merchant Data Systems is happy to offer POS integration services to businesses both large and small.
Atlanta, GA (PRWEB) April 30, 2013
Health & Beauty shops have a wide variety of products that people cannot live without. The goal is to allow people to make indulgent purchases and to use any means necessary to pay for these services. Without a credit card processing company, like Merchant Data Systems, these shops would only be able to take advantage of new and expanding services. There are numerous companies that allow a business to have the ability to accept credit cards, but which one should a company go with?
Others may offer services like rock bottom low rates, but do they offer mobile credit card processing? It is one of the newest and most advanced methods in ways to process electronic payments. Mobile payment is a way for beauty shows and health stores to sell their products outside of their retail location. There are many times that it is advantageous to take the business on the road. Sometimes being at a community or civic event is a great way to sell products and to get product recognition for increased future sales. Unfortunately, most of these locations may not even have some sort of electric hook up. Rather, they are run by generators or they are outside with no sort of power. Thankfully, those who have a smartphone, which is most cell phone users, can take advantage of this new and exciting program offered by Merchant Data Systems. Simply swipe the credit card on the phone using a small reader that easily attaches to the phone. It's incredibly innovative and it is an amazing way to be able to process payments. Some fear that this is not safe and their credit cards could be compromised, but these transactions have complete PCI compliancy and are 100% safe.
The online merchant knows that a great portion of their revenues also come from selling products on the web. Internet sales can be the backbone of any good company. Customers browse available products and fill the shopping cart with great items. The e-commerce part of a business is one that cannot be ignored. A company must stay abreast of current developments and Merchant Data Systems can give advice and help with tools to succeed. Because this mega processing company has had ample experience in helping others with websites, they have the experience and the knowledge to make an e-commerce site work.
POS integration is one of the best ways to keep data all in a centralized location. Drew Freeman, President at Merchant Data Systems, mentions, "POS integration is one of the best ways to create a streamlined and efficient business. Merchant Data Systems is happy to offer POS integration services to businesses both large and small." New register systems can link with a network and allow a company to pull hourly reports and to always know the financial standing of the business. For those who don't want credit card terminals hanging around, some registers incorporate the credit card machines right on the side. These registers will allow a company to keep accurate financial reports and to be ahead of the game when it comes to sales totals.
While Merchant Data Systems specializes in merchant processing, they are also very aware of the difficulty of running a business these days. A merchant cash advance gives customers the options that cash is available during those slow periods. When hair products and services aren't selling, then there is another choice. The program is called FAST CASH. It is similar to that of a cash advance that a person could obtain from their local loan establishment in their town. Usually a person shows their pay-stubs to obtain a loan. In this case, a company will have an average pulled from their processing history. The processing history is what is used to determine the loan amount. After the loans are disbursed, it is then repaid from future credit and debit card transactions. It's simple and easy to obtain and the loan doesn't require lengthy credit applications and in-depth financial histories like a bank.
With merchant services like MDS provides comes perks like invoicing solutions and capital funding, but that still doesn't touch the surface of what they can do for their customers. First, they use their years of experience and it allows them to give ample wisdom to those who use them. Second, they offer great rates because they can. As one of the largest processing companies in the country, they certainly have the ability to give great rates based on volume.
So what sets Merchant Data Systems apart from so many others? They have nearly two decades of experience. They operate a customer's service center that never closes, ever! They strive to be the best and to encourage fellow businesses to use their programs and assistance to also be successful. Whether a company is looking for payroll solutions or just to know that their processing of electronic payments is being handled properly, MDS is there.