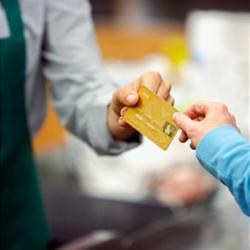 Merchant Data Systems has expanded recently and is currently working with other leaders in the industry to ensure they are offering their clients the most expansive services available today.
Honolulu, HI (PRWEB) April 28, 2013
Household appliance stores are regularly flocked by hundreds of customers. Whether it's a guy looking for a replacement office coffeemaker or a mother buying the latest oven for her upcoming bake sale, store owners will encounter customers with different needs. The question is, are they prepared? Sure they may have memorized the home appliance's features from the tiniest detail or create attractive promotions even the savviest customers can't resist. But can these merchants cater to different payment methods customers use in this modern day and age?
Today, different payment methods exist, from electronic checks to credit cards. If a store owner wants to maximize his/her sales and profit, then he/she must have the merchant processing tools to accept credit cards in an efficient and secure manner. Not only is this essential to maximize profit, but it is also important to keep pace of a strategy their competitors are surely employing. Household appliance store owners who need merchant services can approach Merchant Data Systems for access to their new and expanding services. The company can help them integrate a secure, cost-effective, and easy-to-use terminal without the hassles it normally comes with. Drew Freeman, President at Merchant Data Systems, mentions, "Merchant Data Systems has expanded recently and is currently working with other leaders in the industry to ensure they are offering their clients the most expansive services available today."
MDS is a full service company with more than a decade of award-winning service in its track record and an A+ from Better Business Bureau. Culminating years of experience, limitless resources, and strong partnerships with other established brands, MDS is able to help both merchants and sales agents through the highest level of service possible.
MDS' services include POS integration for brick and mortars and mobile payments, smart e-commerce software, solid and compact credit card machines, finance-related tools like invoicing and payroll solutions, and a choice from up to nine credit card terminals. MDS gives their clients and partners the ability to customize their payment processing tools based on what best suits their needs. All these services are supported by a world-class technical help desk accessible whenever the customer has hardware or software troubles or queries in need of addressing.
Credit card processing from Merchant Data Systems is compatible with all major credit card lines, such as Discover and Diner's Club. Partnering with MDS allows merchants to seal the deal with their customers in as simple as one card swipe. For retailers like home appliance stores, debit card acceptance and electronic benefits transfer are a simple yet all the same effective alternative to credit card acceptance. MDS offers no charge backs, no bounced checks, and flat rates per transaction.
Land-based businesses are not the only ones benefiting from MDS' innovative services. Online merchants can also find useful tools from MDS including a smart and simple Shopping Cart software that simplifies checkouts made via the web. Having a Shopping Cart for your business' website also makes it look more professional.
Mobile phones are also widely used to complete purchases. If merchants can target mobile-based customers along with online and land-based customers, they maximize exposure for their products and services plus reach a much larger audience. This ultimately results in improved sales and profits.
By working with MDS, merchants convert their ordinary mobile phone into a Point Of Sale device with the help of ROAMpay. Being PCI compliant, merchants gain peace of mind that their transactions are duly processed through secure mobile credit card processing. ROAMpay complies with the latest payment security standards, with customer information processed through military-grade encryption prior leaving the mobile phone. No personal information is stored in the merchant's phone. The service also works irrespective of the existing mobile phone and calling plan used. A pay-as-you-go phone is available if the client does not have a data plan.
Start-up retailers may also find it difficult to expand their labor force or buy the necessary equipment needed for core operations. MDS offers low rate merchant cash advance to financially aid clients in funding essential equipment and supplies or hiring more workers to improve productivity. The cash advance is easy to apply and qualify for and offers very competitive interest rates.
Managing the finances of a store is also a tedious and time-consuming responsibility any merchant would understandably want to escape from. Partnering with MDS lets merchants focus on more important matters rather than write checks and verify invoices for countless hours. In some cases, minor errors like misspelled names or misplaced digits create major problems for both the merchant and his/her employees. MDS' payroll and invoicing solutions provide accurate data that is kept secure and confidential at all times.
All hardware and software solutions are backed up by lifelong warranties to ensure it continues working without any flaws. Sign up today for an affordable quote for MDS' services. The application process is very easy and takes only a minute to complete. Only basic information is needed, such as contact info, name of company, type of business, etc. Any special merchant needs may also be included in the Question/Comment box section.