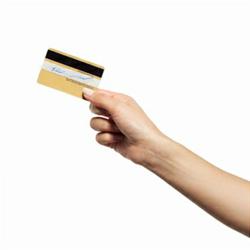 Merchant Data Systems understands wireless processing options are the wave of the future and have worked tirelessly to develop efficient packages to meet the changing and unique needs of brick and mortar retailers.
Los Angeles, CA (PRWEB) March 13, 2013
Movie theaters are one of the most traditional means of entertainment in America. They have been used for years as a means of allowing people to relax and focus on the movie as a distraction from the stresses associated with their daily lives. However, as more people are trying to save money, there are fewer individuals who are choosing to spend their money on going to the movies. Therefore, theaters have adapted their business practices to use more streamlined business operations and increase their profits while simultaneously reducing costs associated with running the theater. Merchant Data Systems, or MDS, is one of the premier ways that theaters are optimizing their business practices. MDS is capable of providing various new services to theaters to help them increase their profits while reducing operating costs. These include equipment sales and leasing, assistance with payments and invoices, payroll services, as well as e-commerce and online merchant solutions. Furthermore, Merchant Data Systems has recently teamed up with Karma Snack. This provides yet another way for theaters to capitalize on their money making opportunities from individuals who are already present in the theater and willing to spend money. Theaters have the ability to utilize this recent team up between the two companies as a means of providing an additional Point Of Sale within the movie theater.
Equipment options provided by MDS are numerous and varied. They can provide a merchant cash advance for are those theaters who are needing to purchase or lease new equipment. Moreover, they provide equipment sales and leasing and Point Of Sale, or POS equipment. They also provide credit card machines which are a necessary part of the movie theater industry. MDS provides equipment financing for those businesses who choose to pay for their equipment over a predetermined period of time rather than making the entire purchase at once, thereby allowing the theater to save money in the initial stages of business and spread the costs of doing business out over time. Through credit card processing services provided by MDS, movie theaters are able to accept credit cards, thereby increasing their business revenue. By utilizing the equipment provided by MDS such as credit card terminals and credit card machines coupled with merchant services provided through MDS, theaters are able to utilize POS Integration to increase their sales and track business trends.
MDS does not just help businesses grow by providing equipment. They also provide assistance with basic business practices such as payments and invoices as well as payroll. Theaters are able to utilize services provided by MDS such as merchant processing to assist with credit card and debit card processing as well as processing for electronic checks. MDS also provides invoicing solutions to assist theaters in tracking their invoices from vendors. Because of the mobile processing services offered by MDS it is possible for movie theaters to pay vendors on site and therefore reduce overhead costs by reducing paperwork. MDS provides the mobile credit card processing and mobile payment options as a means of making business practices less complicated. MDS also streamlines business practices by providing payroll solutions. This reduces the cost of operating a theater, as less personnel are required behind the scenes to make the business a success. Adelard Gasana, Co-Founder of Karma Snack and partner with MDS mentions, "Merchant Data Systems understands wireless processing options are the wave of the future and have worked tirelessly to develop efficient packages to meet the changing and unique needs of brick and mortar retailers."
MDS also offers theaters the ability to become virtual merchants, thus capitalizing on the e-commerce boom. Theaters are able to create a shopping cart where patrons can purchase tickets in advance and even pay for refreshments before they get to the theater. This is more convenient for the consumer and allows for faster moving lines once patrons arrive at the theater, thereby increasing the theater's capacity for additional business.
MDS has many ways to help theaters increase their business and maintain a good profit margin. By utilizing the various equipment and services that MDS has to offer, as well as by capitalizing on the recent team up with Karma Snack, theaters are capable of increasing their profit margins without drastically changing the way that they operate their businesses. This results in reduced costs associated with running the theater while allowing business owners to continue to focus on innovative ways to increase business and get more customers through the doors. Utilizing these practices as a means of increasing business is a necessity if theaters are to remain a viable means of entertainment for years to come. As more individuals decide to simply rent movies at home theaters must focus on new ways of attracting the attention potential customers. It is no longer safe for theaters to rest on their laurels. Businesses must take every opportunity that is available to them to increase business and stay ahead of the game when it comes to developing business trends. The same is true for theaters. By adapting innovative business practices it is possible for these businesses to continue to make a profit and thereby to continue to entertain the public.