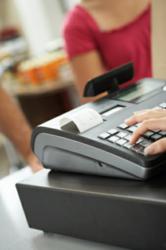 Technology for business changes quickly and Merchant Data Systems is on the very edge of those trends. They were among the first merchant service companies to offer mobile applications for payment processing.
Miami, FL (PRWEB) March 04, 2013
Many businesses need to have the ability to accept credit cards for payment, assistance with payroll and more. Merchant Data Systems (MDS) is expanding their services to accommodate the needs of a variety of businesses. Nursing and Personal Care Facilities are an important part of the business world, and they could benefit from utilizing the many merchant services provided by MDS.
In order to expand the services needed by members of the business community, MDS has teamed up with the internet marketing company Karma Snack. MDS can offer a variety credit card payment processing options and other business services, while Karma Snack knows how to enhance the online presence of a business.
With the technology today, people have come to depend on their ability to pay or contribute money with a credit or debit card. It's essential for every company to be able to perform credit card processing. Many small businesses depend on credit card payments, and MDS has all the necessary merchant processing services to handle any business needs.
A company that is designed to take payments at a physical location will need a credit card terminal, and MDS can provide the best. Verifone and Hypercom merchant terminals are some of the best credit card terminals in the business. MDS offers its customers a lifetime warranty on the equipment they provide, as well as a variety of hardware options. The credit card machines provided by MDS support all the major point of sale systems and provides their customers POS Integration with such companies as Micros, Aloha and more.
It's essential for all businesses and organizations to have an online presence. An online merchant account with MDS will enable them to take credit card and debit card payments safely and securely over the internet. One of the best ways to make this happen is to utilize the services of a company that can provide the latest shopping cart technology. An e-commerce website that is supported by MDS is one way a business or organization can be certain they're properly utilizing the power of the internet. MDS provides its customers with the most advanced technology of this type that is available.
Any business or organization with employees will always have payroll issues. At times the cost of properly operating a payroll system can be a huge financial burden for some companies. MDS provides their customers with a variety of payroll solutions. A merchant will have the ability to let MDS process their payroll employment information, and feel confident it will be done correctly and in compliance with all privacy laws and regulations. If a business is in need of a third party to do invoicing, MDS has a program that provides its customers with much needed invoicing solutions.
There are many times when an opportunity to make a sale or receive a donation occurs away from the business location. It is now possible to accommodate these situations with mobile credit card processing. With MDS there are two different ways this can be accomplished. One is with the use of a virtual terminal used on a computer, and the other is through a cell phone or smartphone. Adelard Gasana, Co-Founder of Karma Snack and partner with MDS mentions, "Technology for business changes quickly and Merchant Data Systems is on the very edge of those trends. They were among the first merchant service companies to offer mobile applications for payment processing."
The program is called ROAMpay and MDS customers can choose to use either method or both. The ROAMpay mobile payment options have been designed to operate on virtually any cell phone. and are not limited to only smartphones. It also can easily be used with all major carriers.
Any customer who chooses to use ROAMpay can do so knowing that it complies with the utmost integrity and safety when it comes to payment security. ROAMpay is Payment Card Industry (PCI) certified. This means customers know their transactions are being processed in the safest way possible. All of a customer's information is encrypted before it is transmitted by any cell phone or smartphone. There is no customer data left on the transmitting device.
ROAMpay does not require the user to get any special hardware. It will work with a customer's current cell phone or smartphone, and changing calling plans is not necessary. The amount of data used to process credit cards equals mere pennies for each transaction.
It's not uncommon for an organization to run short on cash at some time. MDS offers its customers an opportunity to easily handle this situation. The Money for Merchants program provides a merchant cash advance that is simply repaid with future credit card receivables. This means that merchants will have instant access to cash when they encounter a situation that requires it. This money can be used for everything from meeting payroll tax obligations, payroll, buying supplies and more. It's an important option many businesses find very useful. If there is a new business in need of funds, the MDS program called FASTCASH will provide the necessary money based on the company's projected monthly sales.