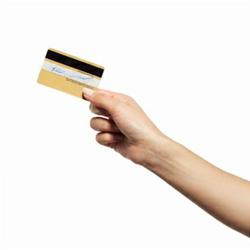 Merchant Data Systems has expanded recently and is currently working with other leaders in the industry to ensure they are offering their clients the most expansive services available today.
Albuquerque, NM (PRWEB) March 24, 2013
There are lots of companies who market stationery and office supplies. These items are essential to run any business properly. From printing to writing papers and the essential computer supplies, having the things needed to run an office is vital. When customers come into their favorite office supply store, they need to pay for their transactions. Since most customers spend hundreds of dollars at a time, they want to pay with their purchases by credit card or a company check. Most merchants offer multiple payment methods, with credit and debit cards being the number one choice.
A business must have a merchant processing account to be able to accept credit cards. These accounts are companies that process the transactions and deposit them into an account the business sets up with them. It is wise for office supplies and printing stores to select the best processing company. Merchant Data Systems is that company and is now providing new payment processing services to their customers. They can supply credit card terminals and since they are their own underwriting company, they can approve a new business account the same day. Drew Freeman, President at Merchant Data Systems, mentions, "Merchant Data Systems has expanded recently and is currently working with other leaders in the industry to ensure they are offering their clients the most expansive services available today."
The ability to accept credit cards in today's world is a no-brainer. Customers will avoid establishments that require cash only. Cash is inconvenient, but it can be risky to carry in large sums. Credit and debit cards have changed the way customers pay for their items.
While some businesses have gotten away from accepting checks, MDS is helping customers overcome their fear of NSF fees. Rather than acting as a collection agent or not accepting checks at all, some are opting to accept electronic checks. These checks are processed much like a credit card. The check is scanned through a machine that verifies the account is in good standing. The funds are processed and deposited to the business account where credit card funds go. This allows customer another method of payment, important especially for those shopping for office supplies and paying with a corporate account.
Merchant Data Systems is a different kind of processing company. Not just because they allow mobile payments or because they have invoicing solutions, but because they have help for the targeted industry.
Credit card processing is important, but what about other things, like POS Equipment Sales and Leasing. Registers, computers and other valuable office components don't last forever. When a company needs new equipment, like for POS integration, where do they turn? MDS has their own in-house departments that allow customers to either lease or purchase their equipment. Having the right equipment can be just as vital to the success of a company as having customers. For reporting, accuracy in collection and quickly checking customers in the check-out, the right equipment is needed. If a company is not sure what they need, they can speak directly to a professional staff member who can direct them to what works for the direction of the company. Worried about not having the credit or ability to get new equipment? As long as a company has been in business for at least 30 days, MDS can help.
Yes, MDS offers mobile credit card processing and the ability to process payments from a remote location using a cellphone, but that is just one small piece to what they can do. They offer payroll solutions and to the e-commerce customer, they offer a way to ensure the shopping cart is properly set up and the online merchant can get the most out of their virtual store.
One of their most valuable merchant services is a program known for giving merchant cash advances. Whether it is an unexpected cash flow problem, or the customers just aren't ordering like they should, a merchant cash advance can help. Giving a company just enough money to help them through the rough times is a great way to show dedication to their customers. Forget bank loans, they require massive amounts of financial documentation and perfect credit. This program is based on previous processing and is deducted from future processing.
Sure there are a great deal of companies out there that hand out credit card machines, but a machine that swipes a card is just the beginning of what a consumer needs. Businesses need a company that will give good rates on processing, has a call center that can attend to their needs, and has a reputation for success, Merchant Data Systems is such a company.