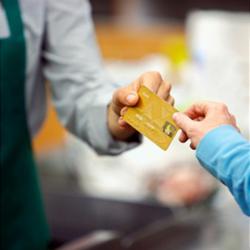 Merchant Data Systems knows how hard it is for businesses to start from the bottom and work up. The company is happy to offer equipment leasing options to help small businesses get up and running.
Austin, TX (PRWEB) March 19, 2013
Operating a successful business is more difficult today than it has ever been before. This is especially true for those businesses such as veterinary services that are typically limited by geographic location as well as the niche market which is served. Individuals who choose to operate these businesses often do so out of a love for the business as opposed to a desire to make a great deal of money. However, it is imperative that the business be profitable. If it is unable to make a profit it will eventually be impossible for the business owner to continue operations, regardless of the degree of altruism that exists.
Merchants Data Systems, or MDS, is helping businesses to remain profitable by providing several different viable business options to assist in the money making process. Their recent team up with Karma Snack is another way that they are helping these businesses to make every dollar possible while also helping save money in the process.
One of the more popular ways that MDS helps businesses to be profitable is by providing the equipment necessary to conduct daily business practices. MDS offers Point Of Sale, or POS equipment sales and leasing which allows startup businesses to obtain equipment such as credit card machines or terminals as well as assisting with credit card and debit card processing. Credit card processing is a necessary part of daily business practices if business owners are to succeed in producing a viable business model in today's world. This is accomplished through the use of credit card terminals and POS Integration. One of the biggest challenges that startup businesses face is getting the money necessary to purchase credit card machines so that it is possible to have the ability to accept credit cards. Any business that is incapable of accepting credit cards runs the very real risk of losing a great deal of business to other businesses who provide a greater degree of convenience to the consumer. MDS is able to help with this problem by providing a merchant cash advance to those businesses which need startup cash to purchase the equipment necessary to make a profit. MDS also provides equipment financing and leasing options as a means of assisting businesses with the costs associated with purchasing this equipment. This allows businesses to provide more convenience to the consumer even when the necessary funds are not available to purchase expensive equipment right away. Adelard Gasana, Co-Founder of Karma Snack and partner with MDS mentions, "Merchant Data Systems knows how hard it is for businesses to start from the bottom and work up. The company is happy to offer equipment leasing options to help small businesses get up and running."
Merchant Data Systems provides assistance to businesses in all facets of business operations. In addition to assisting businesses with purchasing necessary equipment MDS also provides assistance for payments and invoices. MDS offers payment processing programs as well as electronic check processing and mobile processing to help individuals grow a thriving business and provide as many different ways as possible for businesses to find new customers. This means better profits. MDS offers merchant processing services and invoicing solutions to help business owners focus on solutions instead of worrying about payments and invoices. This is just part of the merchant services provided by MDS.
One of the fastest growing areas of business today is e-commerce. It is possible even for veterinary services to profit from being an online merchant. MDS provides virtual merchant programs such as mobile credit card processing and online merchant services including providing a shopping cart section to increase web-based sales. MDS also offers mobile payment options. This is another means of providing convenience to the consumer. It allows business owners to sell products both in-store and online. By building and maintaining an effective web site complete with the ability for consumers to purchase products online, profit margin increases accordingly. The ability to process mobile payments is another way to grow a business by allowing staff to conduct workshops and vaccination clinics in remote locations, thus bringing veterinary services to the consumer. Doing so is especially effective in getting the business of consumers who may not be willing to bring their pets to the clinic for various reasons, yet who are still responsible pet owners. It also allows for the development of a niche in the market that other local clinics may not offer, as going directly to the consumer's door offers the opportunity for increased sales. Furthermore, combining these efforts with high quality advertising campaigns conducted on an effective web site which sees a high amount of traffic effectively promotes the business in new and innovative ways that other clinics may not yet be capitalizing on.
Another way MDS assists businesses is by providing payroll operations. Payroll programs are available which help business owners spend more time focusing on running a successful clinic and less time worrying about the general details of running a business. Payroll solutions are offered which help small businesses focus additional efforts on finding ways to provide products and services to the consumer while maintaining low overhead costs. Allowing MDS to assist with payroll issues also frees up more time as a business owner to focus on other ways to grow the business.
Any business is constantly looking for ways to increase profits and decrease expenses. Merchant Data Systems is a perfect way for helping businesses do just that, constantly looking for new, groundbreaking ways to assist businesses of all sizes. The recent team up with Karma Snack is just one more way that MDS is leading the charge in helping businesses maintain their profits. This allows businesses such as veterinary clinics to discover an entirely different way to increase income without increasing overhead. That alone makes this type of business practice an excellent idea. When coupled with the fact that it comes from MDS, it helps businesses even more.