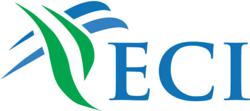 Las Vegas, NV (PRWEB) March 05, 2013
With recent economic growth projections for 2013 increasing, merchant solutions provider Electronic Commerce International is examining the new challenges small business owners are experiencing as they look to adapt to changing times by going mobile and updating their systems for compatibility. According to a recent article in Reuters, the Federal Reserve projects 2013 GDP growth between 2.3 and 3.0 percent, whereas the OECD is projecting U.S. GDP growth of just 2.0 percent this year. New compliance laws and convenient technology pose challenges for entrepreneurs in the day and age, according to ECI.
The biggest challenge for merchants in going mobile is knowing who to trust to provide their mobile solution considering all of the confusion out there with offers from third party processors, according to merchant solutions experts at ECI. Third party processors offer a flat but higher rate than personal merchant accounts that require going through the application process and paying some fixed costs, but getting better rates.
According to Heidi Anderson, President of Electronic Commerce International, "Third party processors are fine for very small merchants processing $2,000 or less per month with low average tickets or very bad credit. Merchants with higher average tickets and volume greater than $2,000 are usually better off getting their own merchant account as it will save them money and offer them much greater chargeback protection and control over their funds."
The coming EMV compliance mandates required by all four card types (Visa, MasterCard, American Express, and Discover) will mean merchants who are purchasing or looking to update their retail payment systems will be considering the ability of the POS system to work with mobile devices within their store. For example, restaurants who wish to provide a "pay at the table" experience for their customers will need to make sure their POS system works with their mobile devices including terminals, smart phones and iPads.
"If you're not sure of you options, taking the time to speak to an experienced trustworthy merchant service provider such as ECI will help you make the most beneficial choice that will be best in the long run" added Heidi Anderson. "We will guide you and determine what you need to make the connection work seamlessly."
About Electronic Commerce International
For more than a decade, Las Vegas-based Electronic Commerce International has been providing affordable, personalized payment processing solutions to merchants of all sizes in the United States and Canada, so business owners can focus on growing their company. ECI has more value added services for small, medium and large businesses than anyone, like Text Marketing, Business Lines of Credit, Merchant Cash Advance, Gift and Loyalty Program, Mobile Processing, 90 Days Same as Cash and Check Guarantee. ECI prides itself on superior customer service, offering support 24 hours a day, 7 days a week. To learn more about Electronic Commerce and their extensive products visit them at http://www.ecistore.com/