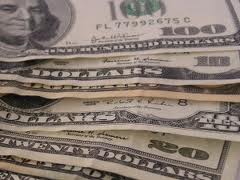 The No Credit Check
-Merchant Loan-
Your Business Needs
Nationwide (PRWEB) March 06, 2013
Small business owners who have applied to traditional lenders for a merchant loan know the word "no" quite well. While big banks and financing agencies claim to offer competitive rates and flexible terms, few mom and pop merchants actually get the chance to snag these deals.
Corner shops and other brick and mortar retailers, as well as micro e-commerce sites, find little help with their financial needs in large, corporate institutions. Instead, what they typically encounter is a wall of bureaucratic red tape, automated and canned telephone responses and little if any personalized attention. Small business owners attempt to comply with every request in order to secure capital funding, but in the end their merchant loan is denied, with little reason given as to why.
"It's a real shame that small business owners--who are playing by the rules--cannot get the financing they need to expand, take on new products or offer new services, and to weather the economic storms. Big banks time and again send people our way, unwittingly, because those institutions require so much from their applicants," a spokesman with Cash Funds Fast said, speaking about the challenge businesses face in securing assistance.
Cash Funds Fast is an alternative lender out to fill the gap created by mega-banks and conglomerate investment houses. The company states it's proud to offer many flexible and affordable merchant loan products, with a variety of competitive merchant loan rates and customizable repayment terms.
Small businesses that wonder, "How much money can I borrow from a merchant loan provider?" are in for a real surprise of an answer. That is, based upon your cash and credit receivables, along with future bank deposits, there's no preset limit. These business installment loans are designed with the borrower in-mind, not tailored exclusively to the lender.
The alternative lender makes clear that it has the power to approve affordable, fast business loans usually within 24 hours. What's more, funds from the applicant's merchant loan are generally available within a week, sometimes less. Small business owners need not dig up years worth of the company, and personal financial statements, there's also no need for a personal guarantee or to put up collateral. These flexible term loans don't require a credit check or a lot of paperwork. Plus, the lender doesn't subject the borrower to a UCC-1 filing--something many big banks do to ensure repayment.
About TieTechnology
CashFundsFast.com is a division authorized by TieTechnology, LLC. TieTechnology, LLC. Specializes' in service based solutions for businesses. Services provided by TieTechnology are merchant credit card processing, business service telecommunications, business cash advances on credit card processing platforms and web based visibility marketing. The advantages of doing business with TieTechnology is their commitment to their customer service excellence and the offering of one stop solutions to all business to business service product needs for the customers' convenience. To learn more about their wide assortment of business services, please visit http://www.tietechnology.com or http://www.cashfundsfast.com
TieTechnology, LLC
4532 W. Kennedy Blvd, Suite 182
Tampa, FL 33609
Sales(at)tietechnology(dot)com
813-856-0223
888-809-9243