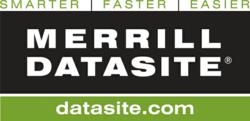 JOBS Act: Leveling the Playing Field for Small/Micro-Cap Companies in the Capital Markets
New York, US (PRWEB) March 13, 2013
A complimentary webinar by Merrill DataSite
Wednesday, March 27, 2013 at 2:00 pm EDT / 11:00 am PDT
Click here to register for this webinar now >> http://bit.ly/13LxKoj
In April 2012, President Obama and Congress passed the Jumpstart Our Business Startups (JOBS) Act, which has relaxed federal securities regulations on smaller companies to help them to secure funding. The JOBS Act is designed to encourage small businesses to go public by easing accounting and disclosure requirements and to help startups raise capital by lifting some of the legal restrictions on equity-based crowdfunding. The Act is based on the notion that allowing companies easier access to the capital markets would spur growth and create jobs.
While the long-term success of these endeavors is yet to be determined, some initial trends have been observed:
Share prices for companies that went public under the Jobs Act have on average increased 28.9 percent from their offer price, compared with 13.1 percent for those that did not.
Since the passage of the JOBS Act, there has been an uptick in the usage of crowdfunding platforms like Fundable and Indiegogo, which have helped fund all types of small businesses.
JOBS Act companies, which are largely concentrated in high growth industries like technology and biotech, have outperformed the Russell 2000 Growth index, a barometer of small cap growth stocks that rose roughly 11 percent during the same period.
No fee is required to participate in this online event. Click here to register now >>
Topics that will be addressed:

How has the JOBS Act redefined the playing field for small and micro-cap companies?
Which industries and regions present the best opportunities for investment in the small/micro-cap space?
What are the financing and venture opportunities currently for start-ups and how has crowd-funding changed the game?
What impact will the JOBS Act have on the IPO market in 2013?
What impact will the JOBS Act have on larger companies in the long-term?
About Merrill DataSite
Merrill DataSite is a secure virtual data room (VDR) solution that optimises the due diligence process by providing a highly efficient and secure method for sharing key business information between multiple parties. Merrill DataSite provides unlimited access for users worldwide, as well as real-time activity reports, site-wide search at the document level, enhanced communications through the Q&A feature and superior project management service - all of which help reduce transaction time and expense. Merrill DataSite's multilingual support staff are available from anywhere in the world, 24/7, and can have your VDR up and running with thousands of pages loaded within 24 hours or less.
With its deep roots in transaction and compliance services, Merrill Corporation has a cultural, organisation-wide discipline in the management and processing of confidential content. Merrill DataSite is the first VDR provider to understand customer and industry needs by earning an ISO/IEC 27001:2005 certificate of registration – the highest standard for information security – and is currently the world's only VDR certified for operations in the Europe, United States and Asia.
As the leading provider of VDR solutions, Merrill DataSite has empowered more than two million unique visitors to perform electronic due diligence on thousands of transactions totalling trillions of dollars in asset value. Merrill DataSite VDR solution has become an essential tool in an efficient and legally defensible process for completing multiple types of financial transactions.
For more information, please contact Merrill DataSite: Tel: +44 (0)845 602 6916;
Email: info(at)datasite(dot)com;
Register for the webinar here: http://www.datasite.com/webinar-jobs-act-capital-markets.htm
View our Knowledge Centre here: http://www.datasite.com/white-papers.htm
Follow us on Twitter: @merrilldatasite