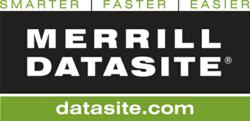 2013 already showing ripe conditions for M&A rebound
New York, US (PRWEB) March 14, 2013
Read the full article here: http://bit.ly/WRVq39
2013 is already showing signs of being an extremely active year for M&A activity, with a number of big deals recently announced and some even prompting the occurrence of a rare event on the modern M&A landscape – the bidding war.
The recent dealings around the offer by Michael Dell and a private investment firm to buy his eponymous computer company from public ownership back into private ownership has captivated the M&A world on a number of fronts, for the effects it could have on general trends.
The offer made by Michael Dell was for a heavily-leveraged $24 billion, amounting to $13.65 per share and providing a 25 per cent gain for the share owners. Two of the biggest investors in the company have said that his offer undervalues the company and insiders have speculated that a bidding war could be prompted by these differing opinions.
RJ Hottovy, a top equity analyst at business research firm, Morningstar, said that the fact that much of bid was funded by borrowed money showed that large leveraged buyouts could soon start making a comeback, after they all but died out when the recession struck. Hottovy told the Associated Press, "We're finally dusting off the cobwebs. It shows that banks are willing to take risks."
Since November 2012, around a dozen significant deals – worth $3 billion or more – have been struck by US companies, spanning fields of industry including mining, food, technology and airlines. Chief executives had been nervous about striking deals, for fear that they would be unable to count on the economy to help raise profits and absorb merger costs. Of the deals carried out since November, however, the stocks of the acquired companies have risen by 20 per cent – or more – from where they were trading prior to the buyout deals, indicating to chief executives that their fears could be dispelled.
Research carried out by business data provider, Dealogic, has shown that the value of the deals that have taken place or been announced so far this year hearken back to levels not seen since 2007, since the global economic downturn took hold.
Some $219 billion worth of deals have been announced so far, a figure that stands at more than double the figure registered at the same time in 2012. It is also slightly above the figure registered for the same time in 2007 – which subsequently turned into a record year for deal values, topping a total of $1.6 trillion. The research has also found that initial public offerings of stocks have raised the most cash in two decades, with professional investors borrowing more and more to finance their trades, as they are not as afraid of losing money as they had been previously.
Hottovy said that conditions do seem ripe for many more deals to take place over the course of the year. With interest rates reaching close to record lows, borrowing money has scarcely been cheaper and many companies, who were cautious with their spending while the economic downturn was at its worst, can now pay for M&A ventures out of their own funding. Indeed companies registered on the Standard and Poor's 500 index have 66 per cent more cash on their books than five years ago, amounting to more than $1 trillion.
Hottovy said that while conditions for M&A currently look promising, investors must not get ahead of themselves and must remain aware of the still precarious state of global finances. Using last year as an example, he said that a flood of M&A deals caused huge optimism at the beginning of the year, only to almost dry up completely when the European debt crisis foisted necessary caution on international economic conditions. He warned, "We thought we were back but then Europe put a halt to all that."
About Merrill DataSite
Merrill DataSite is a secure virtual data room (VDR) solution that optimises the due diligence process by providing a highly efficient and secure method for sharing key business information between multiple parties. Merrill DataSite provides unlimited access for users worldwide, as well as real-time activity reports, site-wide search at the document level, enhanced communications through the Q&A feature and superior project management service - all of which help reduce transaction time and expense. Merrill DataSite's multilingual support staff are available from anywhere in the world, 24/7, and can have your VDR up and running with thousands of pages loaded within 24 hours or less.
With its deep roots in transaction and compliance services, Merrill Corporation has a cultural, organisation-wide discipline in the management and processing of confidential content. Merrill DataSite is the first VDR provider to understand customer and industry needs by earning an ISO/IEC 27001:2005 certificate of registration – the highest standard for information security – and is currently the world's only VDR certified for operations in the Europe, United States and Asia.
As the leading provider of VDR solutions, Merrill DataSite has empowered more than two million unique visitors to perform electronic due diligence on thousands of transactions totalling trillions of dollars in asset value. Merrill DataSite VDR solution has become an essential tool in an efficient and legally defensible process for completing multiple types of financial transactions.
For more information, please contact Merrill DataSite: Tel: +44 (0)845 602 6916;
Email: info(at)datasite(dot)com; Web: http://www.datasite.com
Register to download the report here: http://www.datasite.com/2013-showing-ripe-conditions-mergers-acquisitions-rebound097.htm
View our Knowledge Centre here: http://www.datasite.com/white-papers.htm
Follow us on Twitter: @merrilldatasite