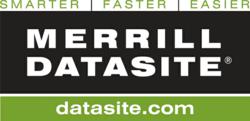 Retailers expecting strong M&A to continue through 2013
New York, US (PRWEB) March 20, 2013
Read the full article here: http://bit.ly/WxbeMN
New research from accounting and consulting organization, BDO, has shown that many retailers are expecting 2013 to be as big a year for mergers and acquisitions (M&A) in the sector as 2012 was.
The research sought the opinions of 100 retail finance bosses in January and February this year. Retail M&A in 2012 reached its highest levels since 2007 and 94 per cent of the finance bosses surveyed said that they expect the activity to either increase or remain steady in 2013.
Stephen Wyss, a partner in BDO's retail and consumer products practice, said that much of the activity will come from brick-and-mortar retailers, as they work to ameliorate their online retail operations and develop their competitiveness in the digital world.
"There's going to be appetite and demand in ecommerce," Wyss explained, stating that he expects retailers to be looking at companies that can provide services such as virtual closets and other online logistics services. He added, "Those peripheral types of services can make your customer experience unique. A lot of retailers feel they can't spend the time to internally develop (technologies and other things.)"
The research showed that 68 per cent of the finance experts believe that the US will see the largest share of the deal volume, with Asia and Latin America seeing the next largest proportions of the deals being made.
2012 proved to be a landmark year for retail M&A, with the global total value of deals in the sector topping $77 billion. Among some the big names involved in deals were PVH Corp – the parent company of Calvin Klein and Tommy Hilfiger – which purchased, Warnaco, the manufacturer of the famed Calvin Klein underwear. The year also saw the split sale of Collective Brands Inc to Wolverine Worldwide and an investment group.
And the big name deals already look set to make for a bumper 2013, with works already in place for a number of major M&A agreements. Office Depot has already announced plans for a proposed purchase of its smaller rival, OfficeMax Inc, while the Swatch Group, famed for its watches, has announced plans to purchase esteemed jeweler, Harry Winston, and VF Corp has made an offer to buy up popular Australian sports brand, Billabong.
Backing up the trend for retailers buying up ecommerce companies, Nordstrom Inc took on flash-sale site, HauteLook, in 2011 while Wal-Mart bought into retail technology by taking on Kosmix last year, to help build their online operations.
Wyss added that retailers are going to be casting their eyes internationally for potential takeover targets and will increasingly crop up as strategic buyers, competing with private equity companies and helping to drive up the prices of the target companies. He explained that, as companies increasingly adopt omni-channel as the way to do business, so the competition in retail M&A will rise.
"[Omni-channel is] generating a lot more interest on the strategic side," he told MarketWatch. "Retailers have always been cash rich. They used to make cash investments in stores, property and equipment. They are beginning to allocate more on the ecom initiatives and scaling back on remodels, etc. That's the evolution of retail."
About Merrill DataSite
Merrill DataSite is a secure virtual data room (VDR) solution that optimises the due diligence process by providing a highly efficient and secure method for sharing key business information between multiple parties. Merrill DataSite provides unlimited access for users worldwide, as well as real-time activity reports, site-wide search at the document level, enhanced communications through the Q&A feature and superior project management service - all of which help reduce transaction time and expense. Merrill DataSite's multilingual support staff is available from anywhere in the world, 24/7, and can have your VDR up and running with thousands of pages loaded within 24 hours or less.
With its deep roots in transaction and compliance services, Merrill Corporation has a cultural, organisation-wide discipline in the management and processing of confidential content. Merrill DataSite is the first VDR provider to understand customer and industry needs by earning an ISO/IEC 27001:2005 certificate of registration – the highest standard for information security – and is currently the world's only VDR certified for operations in the Europe, United States and Asia.
As the leading provider of VDR solutions, Merrill DataSite has empowered more than two million unique visitors to perform electronic due diligence on thousands of transactions totalling trillions of dollars in asset value. Merrill DataSite VDR solution has become an essential tool in an efficient and legally defensible process for completing multiple types of financial transactions. Learn more by visiting http://www.datasite.com today!
For more information, please contact Merrill DataSite: Tel: +44 (0)845 602 6916;
Email: info@datasite.com;
Read the full article here: http://www.datasite.com/retailers-expecting-strong-mergers-acquisitions-continue098.htm
View our Knowledge Centre here: http://www.datasite.com/white-papers.htm
Follow us on Twitter: @merrilldatasite