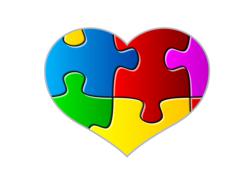 Metadata Consulting is a leader in evaluating, designing, and implementing metadata models and systems.
Minneapolis, MN (PRWEB) February 28, 2013
Metadata Consulting announced today the launch of an exciting solution portfolio focusing on helping businesses accurately describe data. Metadata Consulting provides data model evaluation, design, and implementation services to clients using experts with a lifetime of experience describing data.
Dan Smith, co-founder and Partner stated "We are very thrilled about our ground-breaking range of data and metadata solutions and the potential for clients to significantly exploit new data discovery sources and insight opportunities by leveraging their valuable data assets".
In an age where the digital world is oversaturated with data, Metadata Consulting has successfully developed creative solutions, techniques and tools to unlock value by understanding a clients underlying data's structure.
Metadata Consulting offerings include:
Structural Metadata - Our experts help plan the structures that will be used to organize and manage your information.
Descriptive Metadata - Knowing how to search and locate data objects is our specialty. Our experts can help you plan for search.
Administrative Metadata - Metadata Consulting can help you implement rights management and preservation strategies.
Metadata Standards - Metadata Consulting are experts in the field, and know ISO 11179 by heart.
Dublic Core Metadata - A basic building block of interoperable metadata systems, Metadata Consulting integrates DC into most of its projects.
Metadata Usage - Get value from your metadata! Metadata Consulting can perform data virtualization, data harmonization, and metadata cleaning to increase your return.
About Metadata Consulting
Metadata Consulting is a leader in evaluating, designing, and implementing metadata models and systems. The company has offices and affiliates in the United States, Germany, and Hungry, providing access to clients throughout North America and Europe. To discuss a data project or request an engagement, please use the contact form at the company's web site, http://www.metadataconsulting.com.