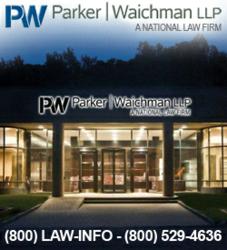 New York, NY (PRWEB) September 27, 2012
Parker Waichman LLP, a national law firm dedicated to protecting the rights of victims injured by defective medical devices, reports that a new warning has been issued over Smith & Nephew's Birmingham Hip Modular Head after two national registries showed that the device is associated with high revision rates. According to the company's Urgent Field Safety Notice, the National Joint Registry of England and Wales observed a revision rate of 1.29 percent and the Australian Orthopaedic Association's National Joint Replacement observed a revision rate of 1.12 percent. Both of these rates are higher than the 1 percent guideline established by the U.K.'s National Institute for Health and Clinical Excellence (NICE).
Smith & Nephew also stated in the Safety Notice that the risks associated with the metal-on-metal hip implant have not changed, and "…may include pain and limited mobility, potentially leading to revision surgery." Other possible adverse effects include inflammatory tissue response due to high levels of debris, fluid collections and pseudotumors (soft tissue mass). Due to the high revision rates, Smith & Nephew has modified the implant's indications for use. The company said that the device can only be used in patients undergoing revision surgery who show no signs of metal sensitivity. One of the new indications restricts the implants' use to resurfacing revision procedures where the acetabular cup remains and is determined to not be misaligned or a factor in the revision. Smith & Nephew also said that the implant may be used in combination with their uncemented SYNERGY; combined, the system has a revision rate of 1.07 percent.
Smith & Nephew is only the latest manufacturer to get involved in the controversy over metal-on-metal hip implants. Hip replacement recalls, such as the one issued by Johnson & Johnson's DePuy unit, have led some to question the safety of the devices. In August 2010, DePuy Orthopaedics recalled its ASR hip implant due to a high rate of revision. Furthermore, research studies have confirmed the link between all-metal hip replacements and high revision rates. In March, the Lancet published a study showing that metal-on-metal hip implants fail at a rate of 6 percent in five years compared to approximately 2 percent seen in metal-on-plastic and metal-on-ceramic implants. The results prompted the authors to call an end to their use. More recently, Orthopedics journal published a study in July showing that the majority of revisions occurred within three years.
[depuy.com/asr-hip-replacement-recall]
The U.S. Food and Drug Administration (FDA) has asked 21 manufacturers to conduct post market safety studies over metal-on-metal hip implants. In June, the agency convened a panel of experts to discuss future recommendations for patients implanted with the devices. The panel advised yearly physicals, imaging tests and possible blood screening.
Parker Waichman LLP continues to offer free legal consultations to victims of defective medical devices, including Smith & Nephew's Zimmer Hip Implant, DePuy ASR and other metal-on-metal hip implant injuries. If you or a loved one experienced premature failure of your implant or other health problems associated with a metal-on-metal hip replacement device, please contact their office by visiting the firm's metal-on-metal hip implant injury page at yourlawyer.com. Free case evaluations are also available by calling 1 800 LAW INFO (1-800-529-4636).
Contact:
Parker Waichman LLP
Gary Falkowitz, Managing Attorney
(800) LAW-INFO
(800) 529-4636
http://www.yourlawyer.com