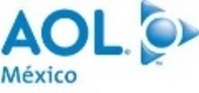 By offering content and distribution from world-class partners such as Alestra Telco, Grupo Editorial Expansion and HP, we're well positioned to achieve this goal.
MEXICO CITY (PRWEB) February 21, 2008
"Mexico is an important market in the Latin American region and we're committed to delivering a strong local offering that meets the needs of Mexican online consumers," said Maneesh Dhir, Executive Vice President, AOL International. "This launch also advances AOL's global strategy to bring great products and services, along with customized content, to more countries in Latin America and around the world."
"One major goal is to connect people and their passions. No matter if they're fans of futbol, Kate del Castillo or Mana, we want to make it easy for our users to find whatever they're looking for all in one place," said Ralph Rivera, Vice President and General Manager for Latin America. "By offering content and distribution from world-class partners such as Alestra Telco, Grupo Editorial Expansion and HP, we're well positioned to achieve this goal."
AOL.com.mx offers users a wealth of free content and services, including:
-- E-mail: AOL's e-mail service with industry leading spam blocking, powerful virus protection and unlimited storage.
-- AIM: The full integration of AIM (AOL Instant Messenger) with AOL's e-mail product allowing AOL e-mail users to share pictures, videos, files, and folders with friends via multiple concurrent conversations and identities.
-- Media: The Winamp Media Player, with unique streaming content such as free MP3 music, SHOUTcast Radio, music videos, movie trailers and game trailers as well as remote functionality to enjoy your media on various platforms.
-- Search: AOL Search includes enhanced web and image search powered by Google.
-- Video Search: The world's leading video search engine, Truveo.com allows users to quickly search and browse through tens of millions of videos from thousands of sources across the web. Specifically for Mexicans, Truveo.com offers mx.truveo.com, which features popular, high-quality video of regional interest and allows users to search and discover videos in their native language.
-- Content: Channels featuring relevant News, Sports, Entertainment and Finance.
-- News, Entertainment, Sports, Photos & Feature feeds from premier partners such as AP, Reuters, Notimex and now EFE, creating an interactive experience on the AOL Mexico portal.
-- Toolbar: AOL Toolbar allows easy access to AOL services from anywhere on the web: preview your e-mail inbox; share your favorite links and pages with your buddies.
In addition to the AOL Mexico portal launching today, co-branded content, programming and distribution will be made available later this year through partnerships with several prominent Mexican companies:
-- Grupo Editorial Expansion: In association with CNN, the world's most trusted name in news, and Expansion, the most highly regarded magazine in Mexico's business world, Grupo Editorial Expansion operates CNNExpansion.com, an unprecedented online project for business people that need reliable and up to the minute business news and insightful analysis. Through this partnership, access to CNNExpansion.com articles and RSS feeds will be made available on the AOL Mexico portal. Grupo Editorial Expansion will also act as the in-country advertising sales support team.
-- HP: In partnership with HP, AOL will deliver a co-branded language portal for users of its desktop and notebook PC's in Mexico, based on myAOL and toolbars. This is part of a global partnership with HP in over 30 countries.
-- Alestra: AOL will develop an AOL-Alestra portal based on the AOL Mexico portal that will contain a co-branded version of AOL affinity e-mail, the AOL-branded Toolbar and AIM products.
About AOL
AOL(R) is a global Web services company that operates some of the most popular Web destinations, offers a comprehensive suite of free software and services runs one of the largest Internet access businesses in the U.S., and provides a full set of advertising solutions. A majority-owned subsidiary of Time Warner Inc., AOL LLC and its subsidiaries have operations in the U.S., Europe, Canada and Asia. Learn more at AOL.com.