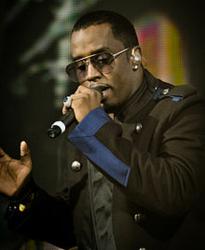 (PRWEB) March 22, 2013
As part of Miami's Music Week, Dream Nightclub Miami is proud to have Sean "Diddy" Combs host a night of hip-hop with their sixth season of Eye Candy Saturdays, this weekend on March 23, 2013 in South Beach.
Dream Nightclub, having recently been named one of the Top 100 Nightclubs in America by Nightclub and Bar Magazine, is revered for attracting some of the hottest talents in the industry as well as boasting celebrity driven clientele.
Sean "Diddy" Combs, founder and CEO of Bad Boy Worldwide Entertainment Group, Grammy Award winning producer, Hip-Hop artist, global business icon, and named "One of the Most Influential Businessmen in the World" by Time Magazine and CNN, has gladly accepted the invitation to party with Miami's hottest at Dream's Eye Candy Saturdays.
"Ain't no party like a Diddy party and this Saturday we're taking over Dream Nightclub in South Beach" - Sean Combs.
Additionally, the biggest NFL free agent signee this off-season, Mike Wallace (who recently inked a 4 year, $60 million deal with the Miami Dolphins), will also be celebrating his official "Welcome to Miami" this Saturday.
For more information about the club, please visit http://www.dreammia.com. "Like" them on Facebook (DreamMiami), or follow them on Twitter (@DreamMiamiFL).
About Dream Nightclub:
Designed with the most sophisticated nightlife connoisseur in mind, Dream Nightclub caters to a cultivated clientele with higher sensibilities. With 2 levels and 3 distinct rooms, the venue comprises of just over 8,500 square feet. The main room features well-appointed contemporary decor, including over 40 feet of custom Elation LED video panels and 20 VIP tables for bottle service. Accessed by one of three staircases, the 2nd floor lounge features 8 VIP tables and a full bar. With its own sound system, full bar, and private entrance, the lounge has the ability to function as its own party, making it a highly attractive space for corporate functions or private events. For more information, please visit http://www.dreammia.com.