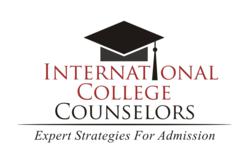 Families who wait until the summer to visit schools will not get the same full experience as when classes are in session.
Miami, Florida (PRWEB) March 05, 2013
Spring break is almost here. Call the travel agent. High school juniors should be planning to visit at least a few college campuses over the break. Spring break is a better time to visit college campuses than summer, even if all the admissions letters haven't come in.
"Families who wait until the summer to visit schools will not get the same full experience as when classes are in session," said independent college counselor Mandee Heller Adler, founder of International College Counselors. "Colleges typically start their summer breaks earlier than high schools."
College visits help narrow the choices and, importantly, provides motivation for the student to keep up their grades and participate in the extracurricular activities.
Some tips for planning a college tour.
1. Plan a trip that will not be too overwhelming. A good rule is to visit no more than two schools in any one day. Visiting schools with a contrast, such as an urban vs. a rural school, may help a student clarify what he or she truly wants and narrow down the longer list.
2. Visit a school's website for information on campus visits. Many request that students sign up for tours and information sessions in advance. Registration can frequently be completed online.
3. Make a list of good questions to ask. Ask about the food, residence halls, class sizes, clubs, what students typically do on weekends, and campus safety. Ask about the academic and career services available to students and more. Make sure when you get answers to the questions, jot them down. After visiting many schools, it's hard to remember each answer.
4. Allot two to four hours per campus tour. A full campus visit is needed to get a real feel for the school.
5. Attend an information session led by an admissions office representative and go on the official campus tour, which is typically led by a student ambassador. Tours typically include visits to the residence halls and popular campus spots that may otherwise be missed.
6. Spend time walking around unhurried. Talk to students. Students are the ones who can give the real scoop on a school.
7. Sit in on a class if possible. Call an admissions representative and ask if this is possible, if the information on how this can be done is not online.
8. Immerse in school spirit. See if anything is going on at the college that can be attended, such as a sports events or performance, and get tickets. Try not to wear a rival school's colors.
9. Pack a camera and comfortable shoes. A camera will help preserve details and memories that may be forgotten when visiting more than one school.
10. Go with an open mind. Oftentimes parents and students only see what they want to see and this visit is to help the family see what is really there.
"If at all possible, students should go and see the place where they're planning on spending the next four years. A visit is the best way to see if a campus is a good fit," said Adler.
ABOUT INTERNATIONAL COLLEGE COUNSELORS:
International College Counselors provides expert college counseling on undergraduate and graduate college admissions, financial aid, tuition, essays, and college applications to domestic and international students.
The college counseling and college coaching services are tailored to address the goals, needs, and dreams of each student. Mandee Heller Adler, founder of International College Counselors, is a graduate of the Wharton School at the University of Pennsylvania and also received an MBA from Harvard Business School. International College Counselors' achievements include being recognized as one of South Florida's Top 100 Small Businesses in 2012.
International College Counselors has offices in New York, New York; White Plains, New York; Boston, Massachusetts; Miami Beach, Florida; Miami, Florida; Hollywood, Florida; Coral Gables, Florida; Palm Beach, Florida; Boca Raton, Florida; Medellin, Colombia and Caracas, Venezuela.