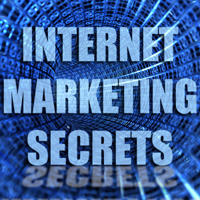 Vancouver, BC, Canada, (PRWEB) October 16, 2007
Michael Campbell the pioneering internet marketing consultant, coach and author, today published Internet Marketing Secrets Issue #130, which is read by over 35,000 internet marketing professionals, search engine optimizers, affiliate marketers, entrepreneurs and webmasters around the world.
In the Podcast:
Is Web 2.0 a BIG waste of time...or a good source of links and traffic. Discover the whole truth in this podcast, with hosts Colin McDougall and Michael Campbell.
Plus... find out how to get a #1 listing on Google in as little as 10 minutes. And get an eight page bonus report on Web 2.0 strategies.
In the PDF:
Over 35 pages of contributions from internet pioneers like Ken McCarthy, Jerry West, Dr. Neil Shearing, Perry Marshall, Jim Morris, Adrian Cooper, John Alexander, Mike Liebner, Paul Galloway, Dr. Andy Williams, Phil Wiley, Stephen Mahaney and the Planet Ocean SEO research team.
Duplicate content filters, are they myth or reality? Why some businesses fail, yet others succeed. How to avoid SEO penalties.
Plus... Content creation tactics. How to find and dominate niche. How to become a real entrepreneur. And how to write themed content, that the search engines love. All this and a lot more in this edition of IMS.
Table of Contents:
The Essential "Missing Ingredient" for Internet Marketing by Ken McCarthy
The Sacrificial Site by Michael Campbell
Duplicate Content Filters… Myth or Reality? by Dr. Neil Shearing
The Secret to Getting Projects (Even Big Ones) Done Fast by Jim Morris
Who Do You Really Work For? by Jerry West
Mindset for Business - Why Some Succeed and Others Fail by Adrian Cooper
7 Easy Ways to Tap into the Best Niche Keywords by John Alexander
Variety and Diversity - Secret Weapons to Avoid Getting Penalized by Mike Liebner
Adding Urgency With "Credible" Countdown Timers by Paul Galloway
12 Differences Between Wanna-Be's and Real Entrepreneurs
by Perry Marshall
Write Naturally, Write Quality & Write Themed! by Dr. Andy Williams
SEO FAQs From Planet Ocean's Team of Researchers by Stephen Mahaney
Content Creation Tactics by Phil Wiley
Removing Obstacles to Success by Michael Campbell
Pricing & Availability:
The newsletters and podcasts are free downloads. Bonuses include Michael Campbell's best-selling ebooks Clickin' it Rich and Revenge of the Mininet (a $125 value) free when you subscribe to Michael Campbell's Internet Marketing Secrets Newsletter.
Published since 1999, the Internet Marketing Secrets newsletter provides breaking news, FAQs and real world testing in SEO, PPC advertising, persuasion and conversion techniques, affiliate revenue trends, sales tactics and marketing strategies, in addition to inspirational articles and encouragement.
Michael Campbell is a search engine optimization specialist and highly sought after internet marketing consultant. He has written three best-selling books on internet marketing, several white papers, and has contributed to dozens of internet related publications and software packages.
Michael is the publisher of the Internet Marketing Secrets Newsletter, and is currently the CEO of Dynamic Media Corporation, Vancouver, British Columbia, Canada.
###