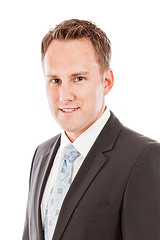 This high honor will assist me in my quest to help others protect their legal rights and help level the playing field between powerful insurance companies and innocent accident victims.
Philadelphia, Pennsylvania (PRWEB) March 26, 2013
Pennsylvania attorney, Michael L. Saile, Jr., of Saile & Saile LLP has clinched a spot on the Top 40 Under 40 List of the National Trial Lawyers Association for the second consecutive year for his work in personal injury and DUI defense practice areas.
As an attorney under the age of 40, Mr. Saile exemplifies the superior qualifications required for the nod, including his track record and his proven leadership. The National Trial Lawyers Association, an exclusive group of legal professionals whose membership is only by invitation, promotes professional networking, education of the public and the pursuit of justice, by annually recognizing outstanding young attorneys who work for victims injured by the negligence of others.
Michael L. Saile, Jr., Esq. writes, "I truly appreciate the recognition from the National Trial Lawyers Association. It is my career goal to educate innocent accident victims and provide sound legal guidance during what is often a confusing and stressful time. I meet people who have experienced trauma, and I understand the legal ramifications faced by injured Pennsylvania and New Jersey auto accident victims, and those arrested for DUI."
Licensed for over 10 years, Mr. Saile focuses his practice at Saile & Saile LLP on personal injury law and DUI defense in Pennsylvania and New Jersey and has also been named to the Rising Star – Superlawyer® List multiple times. His 10.0 "Superb" rating on Avvo.com, a professional ratings website, from both clients and peers speaks to his superior qualifications, and he has been named Happening List's Bucks County's Most Happening Lawyer for 2012.
The Pennsylvania injury lawyers at Saile & Saile LLP help victims of auto, truck, motorcycle, bicycle and pedestrian accidents to recover compensation against insurance companies. Saile & Saile LLP offers a free guide to anyone who has been injured in an accident in Pennsylvania or New Jersey by downloading "Don't Crash Again". Those arrested for DUI in Bucks County can download Mr. Saile's no obligation "Bucks County DUI Guide".