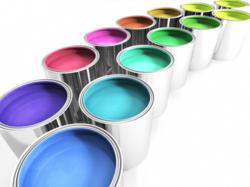 "Michele has extensive experience solving a range of complex problems that are found within the coatings industry. Her knowledge can quickly and reliably help companies solve product failure and quality control issues."
(PRWEB) September 18, 2012
Avomeen Analytical Services has recently expanded its leadership with the addition of Michele L. Bruck as Technical Director of the Paint & Coating division within the analytical research and development laboratory. The addition brings extensive experience to the paints, inks, coatings analysis abilities of the investigative testing laboratory.
Bruck has over 20 years of experience as an analytical chemist performing coatings testing. She is a graduate of Eastern Michigan University with a MS degree in polymer and coatings technology and has taught classes on the analytical chemistry of coatings.
Having worked at both PRA and Cas-MI she expanded her knowledge of the coatings industry. Considered an expert at paint/coating deformulation and reformulation her addition helps to further expand Avomeen's ability to take on complex coatings projects.
"Michele has extensive experience solving a range of complex problems that are found within the coatings industry. Her knowledge can quickly and reliably help companies solve product failure and quality control issues." said Shri Thanedar, CEO of Avomeen Analytical Services. Her in-depth of knowledge of the coatings industry and her ability to provide a firm leadership to her team will help to insure further growth of the paints and coatings testing services offered by Avomeen.
Bruck will be overseeing testing and analysis as well as providing consulting services to clients as Avomeen helps to develop and analyze their innovative paints and coatings products. From deformulation to reformulation when clients need custom solutions developed for their analytical questions, Avomeen is there to help. Offering quality control, product failure analysis, stability testing, physical property analysis, and more, Avomeen's independent contract laboratory lends a wealth of information and analytical problem solving skills to its clients.
Learn more at: http://www.avomeen.com