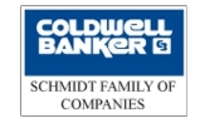 the most successful real estate company in Michigan.
Traverse City, Michigan (PRWEB) April 7, 2008
Coldwell Banker Schmidt Realtors is pleased to announce the successful launch of CBGreatLakes.com. Powered by Google, CBGreatLakes.com showcases over 75,000 properties peppered over Western and Northern Michigan.
CBGreatLakes.com provides consumers with access to the most useful and usable real estate website in the nation, designed to create new opportunities for consumers. This innovative Platform takes map-based real estate search to a new level of interactivity, building AJAX technology onto Google Maps' already powerful platform, creating our unique Search Desktop. This new search functionality, along with real-time updates, will forever change the way people search for real estate online.
CBGreatLakes.com offers a myriad of powerful features including a single integrated real-time search using Search Desktop technology to access all pertinent real estate information in a single view. Other features include: enhanced Google Maps technology, including street level, aerial satellite and hybrid views; integrated property search filters to allow consumers to refine their search in real-time; consumers can compare up to 10 properties at a time; Ajax framework that allows for a dynamic experience, including little waiting for screen refreshes and complete information in a single view; Quick Search for pinpointing specific information - search for properties, by address, Property ID, MLS number, and more; Properties are plotted on the map via color-coded markers; Point to the Property Filmstrip to quickly preview available listings and see where they are located in geo-context; Hover over Property Markers to display Property Billboards and view summary property information such as thumbnail photos, price and address; Property Preview displays relevant property information in an easy to read format, all on the same page; Each property gets its own website; Property Showcase provides 18 large, beautiful photos of each property; Access to valuable neighborhood and school information specific to a property; Users can map a property and receive turn-by-turn driving directions, print property brochures in a variety of formats and request additional information and schedule showings via the web; Your Account allows website guests to save and view favorite listings, receive RSS search updates via their favorite RSS Reader, save and view home searches, schedule automated e-mail updates and more; and Blog posts with videos and text.
For additional information on Coldwell Banker Schmidt Realtors and CBGreatLakes.com , contact Mike Schmidt at (616) 780-4748 or mike.schmidt @ cbgreatlakes.com.
About Coldwell Banker Schmidt Realtors
Since 1927, Coldwell Banker Schmidt has brought innovation to real estate, leading to what many now have coined as "the most successful real estate company in Michigan." The company now operates 44 offices as far north as Marquette in the Upper Peninsula and as far south as Holland, Saugatuck and Grand Rapids, and represents properties across all of Northern and Western Michigan.
In 2007, the Company set a record of $1,380,000,000 in closed sales with more than 8,100 transactions.
Contact:
Mike Schmidt, President
Coldwell Banker Schmidt Realtors
(616) 780-4748
mike.schmidt @ cbgreatlakes.com
http://www.cbgreatlakes.com
# # #