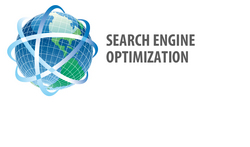 Leading SEO & PPC firm in Michigan makes new hire to grow client base and improve traffic to client web sites.
Ann Arbor, MI (PRWEB) January 6, 2011
Google AdWords Certified Digital Marketing Agency, Ingenex Digital is an established leader in pay-per-click management (PPC) and search engine optimization (SEO). The new hire of Kai Blum as Director of Search Engine Marketing shows the Ingenex commitment to delivering world class search engine optimization services and Google AdWords management to its clients.
Kai Blum is a true search engine marketing expert with over ten years of experience in search engine optimization and pay-per-click management. Kai brings his media monitoring, reputation measurement, pay-per-click management and search engine marketing experience for several Fortune 100 clients to the Ingenex Internet marketing team.
Before joining the Internet marketing firm, Ingenex Digital, Kai spent ten years at MS&L Digital in Ann Arbor, Michigan were he worked with corporate giants such as General Motors, Toyota, Johnson & Johnson, Ferrero, Chevron and Best Buy. In addition to his 10+ years of SEO experience, Kai wrote a best selling German language book on immigration to the U.S. and has 5+ years experience in search engine based book marketing.
"Adding to our Google AdWords Certified team enables Ingenex to compete for business on a much larger level," said Derek Mehraban, CEO of Ingenex. "PPC account management and search engine optimization (including reputation management and SEO suppression) are important service offerings for our digital agency. Having Kai on the team makes us even stronger and our clients are going to love the resulting web traffic they are going to get."
About Ingenex Digital Marketing:
Ingenex Digital Marketing, based in Ann Arbor, Michigan and serving clients throughout the US, is a Digital Agency delivering marketing solutions for a digital world. Ingenex focuses on producing results through social media marketing, web design, SEO, SEM, Internet marketing, digital public relations, and web analytics. A razor-sharp focus on ROI and measurable results makes Ingenex a stand-out partner in Internet marketing.
Founded in 2006, Ingenex clients include OSRAM Opto Semiconductors, West System, Cranbrook Institute of Science, Weber's Boutique Hotel, Emerson School, Credit Union One, and Inforum Michigan. Ingenex is making great strides to grow its business in the state of Michigan, and is doing so through great work in the fields of digital marketing, search engine optimization, and Internet marketing.
For more information, visit the Ingenex Digital Marketing web site at http://www.ingenexdigital.com.
# # #