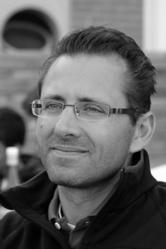 Atlanta, GA (PRWEB) November 27, 2012
Micron Optics, Inc., the established leader in innovative optical sensing equipment, is pleased to announce that Dr. Daniele Costantini has joined the company as Business Development Manager for Europe.
Dr. Costantini's experience includes strategic product marketing and product management for Fischer Connectors as well as designing and implementing embedded fiber Bragg grating (FBG) optical sensing solutions for the America's Cup, Volvo Ocean Race, and Vendée Globe racing yachts and carbon fiber reinforced structures. Over the last decade he has led the fiber sensing application engineering for the America's Cup teams of Alinghi and Artemis. The objective on these projects was to maximize performance through real-time structural health and shape monitoring using FBG sensors. After such a proven track record with optical sensors, top sailors now rely on the FBGs' feedback to know the limits of their boats at all times, thus optimizing performance.
Dr. Costantini commented, "It is a great opportunity to be part of the Micron Optics crew! Through my collaboration with Micron Optics and because of their dedication and expertise, I have been able to meet challenging objectives. FBG sensing is a fascinating technology and Micron Optics has excelled by finding the proper sensors and interrogators for specific application needs. I am proud to join a talented and passionate group with such a strong record and a clear desire to contribute for a better world!"
Jeff Miller, President of Micron Optics, said, "I have worked with Daniele for many years and I am thrilled by his passion for sensing. He comes to us with a powerful combination of hands-on application experience paired with his PhD and R&D background at the EPFL Swiss Federal Institute of Technology. Of course, having local European presence will help benefit customers and partners through ease of communication and enhanced support."
===
Company Description: Micron Optics, Inc., a leading provider of Optical Sensing equipment offers a comprehensive portfolio of components and instruments for Optical Sensing, Biotech and Telecom markets. Built upon its tunable optical technology foundation, Micron Optics' products span from simple tunable components to fast swept laser modules to fast and accurate optical instrumentation. Micron Optics is a privately held company based in Atlanta since 1990.