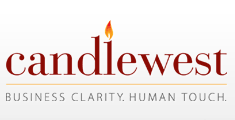 Acquire 5 users for the price of one.
Vancouver, BC (PRWEB) March 30, 2012
Microsoft announced on Oct 1, 2011 that they are offering businesses a compelling price point to purchase either Microsoft Dynamics Business Essentials or Microsoft Dynamics Advanced Management for a limited time. An organization can purchase five users of Microsoft Dynamics (Business Essentials or Advanced Management) for the price of $3,000.
"We're excited to be part of this promotion; this is a great opportunity for small businesses to get all the functionality available in Microsoft Dynamics at an incredible price".
In the case of Microsoft Dynamics BE (Business Essentials), organizations buying Business Essentials under the promotion at $3,000 are saving over $10,000 in software costs. Under the promotion in the case of Microsoft Dynamics AM (Advanced Management), organizations will save themselves over $23,000.
With the purchase of the Business Essentials Give Me 5 Microsoft Dynamics promotion, an organization will receive all the modules typically included in Business Essentials; a list of twenty one different modules. Under the "Give Me 5" Advanced Management promotion, organizations will receive all forty three modules included in AM (Advanced Management); including the inventory modules, the manufacturing modules and the financial suite.
Offer available for a limited time and subject to new customer eligibility.
About Us:
Candlewest Systems is one of Microsoft's leading Microsoft Dynamics Vancouver partners and one of the longest standing Microsoft Dynamics partners in Canada. Candlewest implements Microsoft Dynamics GP, Microsoft Dynamics NAV and Microsoft Dynamics CRM. With deep experience in the Microsoft Dynamics line of products and industry best practices, Candlewest leads organizations into better efficiency and business clarity.