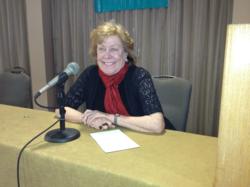 I am proud of the work that all MCNC schools are doing and I salute those schools that are gaining the recognition they so deserve
New York, NY (PRWEB) November 13, 2012
Middle College National Consortium is proud to announce that several of its schools, and school leaders, are being recognized for the good work they are doing. There are thousands of high schools across the nation but few receive recognition for the good work and successes they have realized.
Hollis Price Middle College High School in Memphis Tennessee earned a "Bronze Medal" recognition in the US News and World Report Best Schools 2012 list. For the last four years Hollis Price MCHS has had a 100% graduation rate. In its five-year history, 100% of the school's 159 graduates were accepted into college and received nearly 12 million dollars in scholarships. Daphne Beasley, principal of Hollis Price, proudly states that "While our students are from disadvantaged backgrounds, our graduates are well prepared for college life and beyond". Hollis Price was also named a Reward School by the Tennessee Department of Education for being in the top 5% of Tennessee Schools in both academic performance and growth for the last three years.
Another MCNC "Bronze Medal" recipient from US News and World Report was the Academy of the Canyons Middle College HS at the College of the Canyons in Santa Clara California. As with all other MCNC schools, Academy of the Canyons is a dual enrollment school where students take college classes while in high school with the goal of graduating with either an Associate's degree or a significant number of transferable college credits. Last year Academy of the Canyons, for the fourth year in a row, had the highest Academic Performance Index (API) score in its District with a 937 score out of a possible 1000. The API is based on the results of statewide testing and its purpose is to measure the academic performance and growth of schools.
Middle College High School at San Joaquin Delta College was another MCNC school with an excellent score on its California Academic Performance Index. Its score of 921 made it the highest scoring high school in San Joaquin County.
Good schools have good leaders. By all accounts Brashier Middle College Charter HS is a good school. The Public Charter School Alliance of South Carolina gave its School Leader of the Year Award to Michael Sinclair, principal of Brashier. He was chosen by his peers for his commitment to fostering creative strategies to reach the goals of the school that led to exceptional student achievement, including a 98% graduation rate.
Dr. Cecilia Cunningham, founder and Director of MCNC, stated that "I am proud of the work that all MCNC schools are doing and I salute those schools that are gaining the recognition they so deserve".
MCNC is a pioneer in developing small schools on college campuses where high school students, especially those who have been previously underserved by their former schools, can earn both a high school diploma and either an Associate's degree or transferable college credits upon graduation. MCNC, headquartered in New York City, is a leader in the movement to establish and sustain dual enrollment in high school as a viable and necessary college readiness educational model. To get a comprehensive overview of the history, design principles, current work and achievements of the Middle College National Consortium, please visit us at http://www.mcnc.us.
Contact information
Tony Hoffmann
Middle College National Consortium
O. 718-361-1981 X6
THoffmann (at) mcnc (dot) us
http://www.mcnc.us