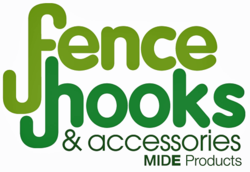 It's up to us to drive customers to the stores."
Elkhart, IN (PRWEB) December 28, 2012
For 2013, MIDE Products expects to double sales by focusing their efforts to help build brand awareness with retail consumers. The company has maintained steady growth each year since it was founded in 2008. "We need more people to see our products" stated Mike Riggle, President. He also stated that "by attending home shows and increasing consumer awareness we will help improve sales for our retail locations and online stores."
MIDE Products will be displaying at the Atlantic City Pool & Spa Show, held January 29-31, for the fourth consecutive year and their second time at the Orlando Pool & Spa Show on February 15th and 16th. New to their pool industry trade show schedule this year will be the Mid-America Pool & Spa Show on January 22-23 and the Southeast Pool & Spa Show held February 5-6. At these shows, retailers will be able to take advantage of pricing incentives to start carrying their products or on restocking orders for existing customers.
Additionally, MIDE products will be exhibiting their fence hooks at local and regional home shows in 2013 for the first time. "These retail shows are really where we can build interest for our products. It's up to us to drive customers to the stores." commented Mr. Riggle.
MIDE Products fills a niche in the fence/outdoor living market. That niche - provide consumers quality, long lasting, weather resistant and easy to use products for backyards, garden areas, pool areas and decks. The current product line includes: Pool Accessory Hooks, Flower Box Holders, Corner Shelves, Pet Dish Holders, Flag Holders and the new Attachable Fence Hook line. All are manufactured in the United States at their facility in Elkhart, Indiana and carry a lifetime warranty.
For more information about MIDE Products, visit http://www.mideproducts.com/ or call 1-888-243-7019
Media Contact:
Mike Riggle
MIDE Products
(574) 326-3060