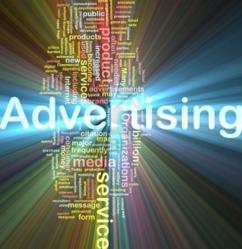 I used this App to keep up with what was happening last year at SXSW and been useful ever since...
Austin, TX (PRWEB) March 08, 2013
Voted best App for Advertising and Digital Media Professionals, Today in Advertising has been an essential and ubiquitous tool at SXSW.
The iPhone and iPad App delivers all the breaking news in the Ad World, from personnel hires and departures or the best ads to great content about marketing and social media. Intuitive and simple to use, Today in Advertising is also the first stop for breaking news or event updates. With its curated list of personalities, professionals and bloggers you can also get updates from the top people to follow, from thought leadership to fun tidbits, it's all there.
The advertising app's list of features includes:

Custom Curated Sources List. Content articles pulled from individualized customized lists of publications, journalists, institutions and opinion leaders for each subject channel.
Proprietary Algorithm. This App uses a proprietary MarketPulse algorithm to review our content source lists selecting interesting articles, videos and audio content and filtering out low-interest items.
Friendly User Interface. The App's user interface is designed to facilitate the efficient review and reading of the content, providing for easy operation and movement throughout.
Current Content Curation. Today in Advertising delivers great, timely content all the time, everyday.
More Sharing. Allows content sharing using a variety of social tools, including Twitter, Facebook and Instapaper for future reference.
Requirements

iPhone or iPad
Internet Connection to load and view content
Optimized for iOS6
We will be at SXSW, get in touch at press(at)mightymack(dot)com.
Mighty Mack is a leading publisher of distinguished digital products for the consumer and professional markets. The Company leverages newly available digital tools to create, design, and share new ways of consuming information and experiencing the world around us. The company has released a variety of best-of-class Apps, including Advertising Today, Science Today, Where2Boss?, Agora Briefcase, Breaking News, Film Today, among many others.
To learn more about MightyMack please visit their website at http://www.mightymack.com or email them to press(at)mightymack(dot)com.