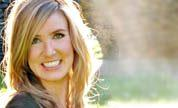 Ariel has great skill and judgment
San Francisco, California (PRWEB) March 20, 2013
Miguel Delgado, M.D. is an expert injector and is still available to all his patients, but due to a very busy practice, Ariel is able to accommodate many patients that have challenging schedules. As an introductory special all treatments with Ariel are being offered at 10% off.
The latest statistics reported from the American Society of Plastic Surgeons(ASPS) support the increasing trend of facial procedures. Minimally-invasive procedures have driven cosmetic procedures to their highest levels ever.
The top 5 minimally-invasive procedures as reported by ASPS for 2012 are:

Botox up 8%
Soft tissue fillers (such as Restylane, Juvederm etc.) up 5%
Chemical Peel up 2%
Laser hair Removal up 4%
Microdermabrasion up 8%
Dr. Gregory Evans president of ASPS, was quoted as saying in a recent society news release,
"For the third consecutive year, the overall growth in cosmetic surgery continues to be driven by a significant rise in minimally invasive procedures, while surgical procedures remain relatively stable. We are aware, however, that patients who begin with less-invasive treatments with a plastic surgeon may opt for more invasive, surgical procedures once required".
Northern California's San Francisco Bay Area is one of the largest metropolitan areas of the United States. Catering to patients in this area, Miguel Delgado, M.D. has all of these procedures available. He has a superior team and together they provide the best concierge service to all of his patients.
Miguel Delgado, M.D. holds the two credentials most coveted by plastic surgeons practicing in the United States, namely certification by the American Board of Plastic Surgery and membership in the American Society of Plastic Surgery. He has his own fully accredited surgery center and two offices located in the Bay Area, San Francisco and Marin. View his vast amount of before and after pictures of his San Francisco cosmetic surgery patients. For more information visit http://www.dr-delgado.com or call for a consultation at (415) 898-4161.