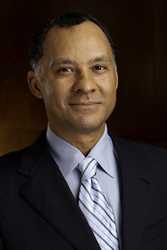 My patients trust me and I need to trust and believe in the technology in my practice. I believe in Ultherapy.
San Francisco, CA (PRWEB) June 11, 2013
With up to date articles on health and beauty, Haute MD is a widely read internet magazine. They are very selective in their physician membership. Only one physician per specialty is chosen for each geographical area. Miguel Delgado, M.D. was recently selected to represent the San Francisco Bay Area for the specialties of body and breasts.
Miguel Delgado, M.D. proudly states that Daniel Baker, M.D. of New York City has inspired him over his career. Dr. Baker's specialty is facelifts, having done more than anyone worldwide.
Miguel Delgado, M.D. in his goal to keep his practice current and up to date with the most innovative equipment, recently purchased Ultherapy. It is a laser with superior technology with a non-surgical face lifting technique. Ultherapy reaches the deeper SMAS layers of the facial skin, promoting new collagen production.
Along with inspirations and goals, Miguel Delgado, M.D. is asked to share what he feels are common misconceptions about plastic surgery. He expresses that it is important for patients to realize that plastic surgery has risks and complications; it is not like going for a spa treatment. He strongly advises patients to research well in selecting an experienced Board Certified Plastic Surgeon.
Miguel Delgado, M.D. holds the two credentials most coveted by plastic surgeons practicing in the United States, namely certification by the American Board of Plastic Surgery and membership in the American Society of Plastic Surgery. He has his own fully accredited surgery center and two offices located in the Bay Area, San Francisco and Marin. View his vast amount of before and after pictures of his San Francisco cosmetic patients. For more information visit http://www.dr-delgado.com or call for a consultation at (415) 898-4161.