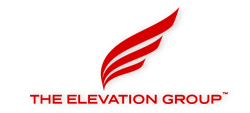 "I can't express what an amazing feeling it is to help grant a wish for these children," said Mr. Dillard.
Austin, Texas (PRWEB) November 27, 2012
Three children from the Austin area recently met with the group who made their wishes come true through the local Make-A-Wish Foundation Chapter.
Make-A-Wish Foundation has enriched the lives of children with life-threatening medical conditions through its wish-granting work since 1980.
The Elevation Group, an Austin, Texas based online financial newsletter, adopted the wishes of 12 children and provided the financial support to make their wishes come true. All 12 children realized their wishes in 2012. In mid-November, three of the children met with a group of volunteers from The Elevation Group. It was a great opportunity for the children to share their stories and experiences. The Elevation Group was able to witness first-hand the life-changing impact their contribution made on the lives of these children.
"It was an amazing experience for all of us," says Mike Dillard, Elevation Group Founder and President. "I just wanted to say thank-you to all of our Elevation Group members, because our ability to help these families is a direct result of your ongoing support of EVG. We simply couldn't do this without you."
Although it has become one of the world's most well-known charities, the Make-A-Wish Foundation has maintained the grassroots fulfillment of its mission.
The Elevation Group is likewise a grassroots effort aimed at changing the financial mindset of Middle Class investors by giving them tools previously reserved for the ultra-wealthy. Operating since 2010 from their Austin, Texas headquarters, The Elevation Group has positively impacted the financial lives of hundreds of thousands of people worldwide through it's free newsletter and subscription-based services.
Based on their common philosophy, the relationship between Make-A-Wish and The Elevation Group is a natural fit. "I can't express what an amazing feeling it is to help grant a wish for these children," Mr. Dillard added.
For more information about The Elevation Group, please visit http://theelevationgroup.com/about-us/