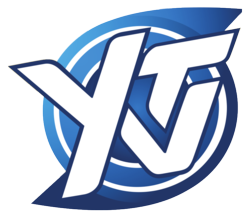 "There is a certain excitement that only Mike Yerxa can bring to these projects" ~ Doug Sloan, Talent INC Canada
Toronto, ON (PRWEB) March 20, 2013
The Summer is traditionally a busy time of year for some of YTV's most popular shows like Splatalot, Extreme Babysitting, and many others. In preparation, casting director, Mike Yerxa will be holding an open call audition at the Talent INC Canada Studio in Toronto this April.
Last year alone, over 40 kids were picked up for different projects through the school's open calls. Kids studying with Talent INC can be seen in Skatoony, Splatalot, and the hit new prank show, Extreme Babysitting.
Last season Talent INC not only provided a substantial number of kids to the Splatalot set, but Talent INC alumni, Josh Borowski came out on top against a number of terrific athletes. Josh was thrilled with the opportunity to compete, and on top of the world when he actually won out against his noble competitors.
Mike Yerxa had this to say, "I enjoy working Talent INC Kids because they always bring so much professionalism, talent and great energy to my sets. If I'm working on a new project, I always make a point to see Talent INC kids immediately because of this."
Talent INC Canada offers summer camps, private coaching, on-going training and once a year they host the largest Canadian focused talent conference in Toronto. The National Conference brings together talent, casting directors, agents and producers from all across Canada.
The open casting call will be open to everyone regardless of whether or not they take classes with Talent INC and is scheduled for April 20th. To reserve your spot, call (647)748-7200.