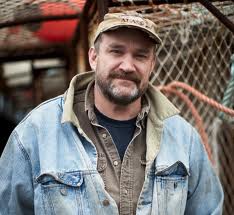 Sterling, VA (PRWEB) April 25, 2013
Radio host Kim Ward of the http://www.chatinmanhattan.com show sat down with Keith Colburn captain of The Wizard and got personal interview about the man he is off camera.
" I felt like I already knew a lot about Keith after following his career through the Discovery Channel show Deadliest Catch, but even so what I learned about this man's character in our interview did somewhat surprise me. He is a salty captain of the Bering Sea, but he is also a husband, a dad, a great friend and one heck of a smart business man!"
In the interview Keith talks about early influences in his life and the pressure of keeping his crew alive at sea.
"When I asked Keith about the tremendous pressure of being responsible for so many other lives out at sea, I got the real sense that this man cares so deeply for his crew that there would be nothing he would not do to keep them safe."
Keith Colburn captain of The Wizard, talks candid about how he achieved his success in life and not to let his audience down he reveals a nugget of information about season nine of Deadliest Catch.
Keith's interview can be listened to at http://www.chatinmanhattan.com and for more great interviews visit http://www.chattinmedia.com
Captain Keith Colburn of Redmond, Wash., has served at the helm of The Wizard for the last 14 years. Described as having a "militaristic, tough style of leadership," Keith considers himself to be an overly-prepared and meticulous captain who is more cerebral in his decision-making than most other skippers. Keith is a first-generation fisherman who grew up in Lake Tahoe, Calif., and worked in restaurants from the time he was 14 until his early 20s. He decided to try fishing in 1985, at which time he went to Alaska with $50, a backpack and a tent. This decision turned out to be the right one. Keith is now considered to be among the elite of crab fisherman as well as one of the stars of the hot Discovery Channel shows, Deadliest Catch. Deadliest Catch is entering its ninth season on air and is showing no signs of slowing down, and neither is Keith.
About The Essence of Spirit Mind Body
The Essence of Spirit Mind Body is available on the iTunes App Store Newsstand for a monthly subscription of only $1.99 – 60% off the retail price. For a limited time, readers can get a free trial issue of the digital magazine by visiting http://www.theessenceofspiritmindbody.com/. It is available on ipad and all other mobile devices along with regular desktop computers.
About Chattin Media
Chattin Media began as Chattin in Manhattan with two hosts and one show that aired once a week. Over the last two years Kim Ward and Garth Sandiford have grown their once a week show into a six-day a week, multiple show format. With hosts located in Thailand, New Zealand, Australia and the US it was time to expand and Chattin Media was born.
Chattin Media is a platform for hosts and guests who have a positive message, a compelling story or an exceptional bio. Topics include music, bios, love, relationships, money, wealth, health, life styles, and hobbies. From billionaire entrepreneurs to rising music stars, we interview people who make a difference and have a story to share. Our shows can be listened to 24/7 and are free to our listeners. Be inspired, entertained, learn, get advice or just listen for fun.